Would you recognize a Business Email Compromise (BEC) scam such as CEO fraud? What about your employees? Do they understand their information security responsibilities?



Even if your company previously had retired, decrepit systems and has now invested in technology to protect sensitive business data, it's important to note that even the most advanced technology in the world will fall short if your employees are not cyber aware.

The following article outlines six reasons your business needs cyber security awareness training.
Cyber Crime Isn't Going Away
As our world becomes more connected through advancements in technology, hacking methods and cyber-attacks are advancing too.
Business operations rely heavily on technology, as well as customer service, accounting, communications and more. To avoid setting off any alarms, cybercriminals have gotten savvier at developing scams and attack vectors to trick victims without disrupting business operations.
Better Information Security
A critical element to any company's cybersecurity program is having security controls and policies in place that are customized for their business.

Through cybersecurity awareness training, users are brought up to speed on an organization's IT security procedures, policies and best practices. These education modules not only help to ensure staff is aware of these principles but that they also follow and understand them.
Culture of Cybersecurity
Insulating sensitive business information goes beyond strong passwords. According to MediaPRO's third annual State of Privacy and Security Awareness Report, financial firms' employees performed the worst regarding cybersecurity awareness out of the seven industries evaluated.

Specifically, 85 percent of finance workers lacked knowledge around cybersecurity and data privacy. A comprehensive security awareness program sets clear cybersecurity expectations for all employees and educates users about how to recognize attack vectors,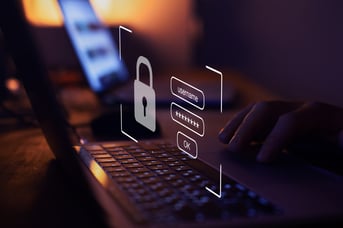 help prevent cyber-related incidents and respond to a potential threat.
To create a culture of cybersecurity in your workplace,training employees about safe online computing, strong passwords, social engineering and more is essential in molding your organization into your first line of cyber defense and ensuring the confidentiality of sensitive business data.
Satisfied Clients and Shareholders
A data breach can dissolve any confidence that customers may have had in a company, or motivate clients to leave, while others pursue legal repercussions to impose further damage.
By investing in innovative, comprehensive cybersecurity training to educate staff, customers can find ease in knowing that a partner knowledgeable of security risks implied in data handling is managing their data.
Additionally, with evidence of complete training, investors can attain visibility into the value of cybersecurity controls.
Save Money
The damages that follow a cyber-related incident can be expensive and detrimental for business. Thus, the benefits of investing in security awareness training outweigh the cost of a leak or breach. The following are some of the potential repercussions should your business fall victim to a cyber-attack:
Loss of revenue
Reputation damage
Loss of clients
Operational disruptions
Lawsuits
Intellectual property (IP) cyber theft
Theft of personally identifiable information (PII)
Compromised client data, sensitive business information and equipment


By investing in cybersecurity awareness training, you are investing in the future of your company.
Bolster Employee Confidence and Reduce Stress
According to a recent Kaspersky Lab study, 69 percent of people said they felt stressed by data breach news. Keeping employees abreast of the latest threat intelligence and attack methods will help mitigate the anxiety caused by cybersecurity uncertainty.
In addition to reducing stress, security training will help eliminate risky behavior and instill security company-wide best practices.
By accentuating cybersecurity as a priority for your company, employees are provided with the advanced tools and resources needed for adequate training. Furthermore, it enables shared responsibility among staff for safe technology usage.
Down our whitepaper, National Cyber Security Awareness Month (NCSAM) Series, by clicking on the button below.