Additional leadership in multiple lines of business provide additional support for
the company's continued growth
New York, NY — September 7, 2022 — Align, the premier global provider of technology infrastructure solutions announces three new managing directors: Rodney Willis in Data Center solutions, Trey Somers in Workplace Technology, and Ashley Holbrook in Marketing. Align also announces the appointment of Rick Zinsmeister as Controller. These new additions to the company's leadership team will support the continued landmark success the company has seen throughout the last year.
Rodney Willis has held progressive roles ranging from sales positions and channel management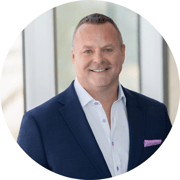 to technical support throughout his 20-year career. He approaches his work with a unique perspective focusing on proactive solutions and customer experience, which have earned him multiple awards and recognitions in his field. His customer-first mentality paired with his robust data center-focused experience will make him an asset in further developing our data center solutions and expanding our markets.
Trey Somers' impressive career has spanned over 20 years in industries ranging from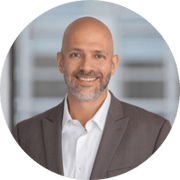 professional services to information technology and telecommunications where he has held a number of executive roles. His passion for the evolution of the workplace makes him a strong addition to Align's Workplace Technology team, where he will be instrumental in evolving Align's solutions to meet the demands of today's hybrid professional.
Ashley Holbrook's 10-year marketing career in the technology and consulting industries
has allowed her to develop a valuable understanding of customer needs as well as sales and marketing alignment. Through a combination of thought leadership, digital marketing, and brand transformation and awareness efforts, Ashley has successfully enhanced Align's position in the marketplace, further establishing the company as the premier technology solutions partner helping clients transform, build, and manage their technology.
Rick Zinsmeister brings over 30 years of accounting and finance experience to the Align team. From privately held start-ups to Fortune 200 companies, Rick's breadth of experience makes him a valuable asset to Align. He has worked with a number of technology, telecommunications, data center and consumer product companies holding a variety of senior level finance positions within multiple divisions.
"We are thrilled to be in a position where we need to bolster our leadership team," says Jim Dooling, CEO of Align. "These four individuals add a valuable level of expertise across multiple lines of business and will allow us to continue providing top-of-the-line solutions to our clients. Their leadership and support paired with our proven process, people and tools will continue to usher Align forward in the IT space."
About Align
Align is a premier global provider of technology infrastructure solutions. For over 30 years, leading firms worldwide have relied on Align to guide them through IT challenges, delivering complete, secure solutions for business change and growth. Align is headquartered in New York City and has offices in London, Chicago, San Francisco, Arizona, New Jersey, Texas and Virginia. Learn more at www.align.com