Cryptojacking is an online hacking threat used for mining digital currencies, such as cryptocurrencies, on unauthorized devices. Unlike other malicious threats these attacks are hidden, and victims can hardly notice that their computers or devices are infected. Since mining requires tons of processing power and specialized hardware, hackers will simply inject their script in as many devices as possible.
With the rise in cryptocurrencies and blockchain technology, cryptojacking is growing in popularity among hackers and currently impacting both individuals and organizations today. To get a better understanding of this online threat, we've outlined some primary entry points for hackers, as well as provided several security tips for detecting and preventing this from happening.
How does it work?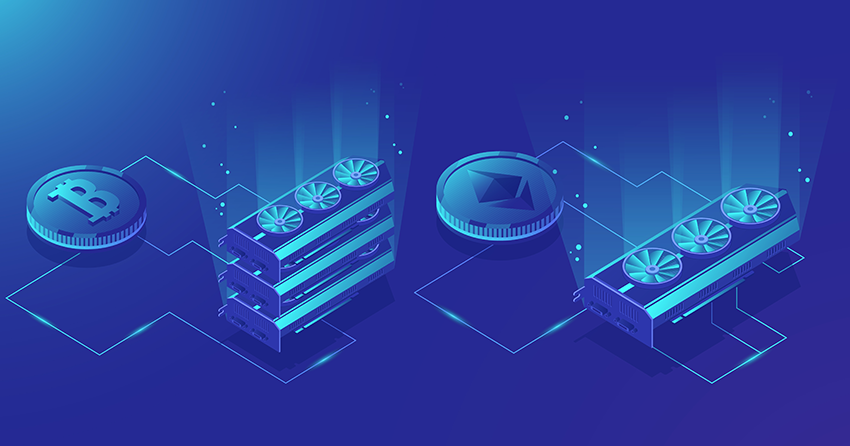 One of the main entry points for hackers is email, where phishing tactics are used to trick people into clicking malicious links. These emails are disguised as other people or organizations and will prompt the victim to click on a link to take action. Once that link is clicked, a mining code will download a script run in the background of the victim's device without them knowing.
Another method of entry is web browser mining, where hackers inject script into a display ad or webpage on various websites. Victims will visit those infected web pages or ads and the script will automatically execute onto their computer. The code then uses processor-intensive mathematical equations to connect to a server and store the mining code.
How to detect it?
Similar to other malware infections, here are a few signs to look out for when detecting this infection. The symptoms include:
High processor usage
Loud noises on laptop or device
Unusual slow response times
Faster battery drain
Frequent overheating
How to prevent cryptojacking?
In order to prevent being a victim of cryptojacking, here are a few measures your business could take to prevent it:
Update Security and Antivirus Software – Staying up-to-date with software updates will ensure that the latest security and antivirus software is running on your devices.
Check Browser Extensions ­– Routinely checking browser extensions for anything suspicious is important. Make sure to always keep them up-to-date.

Monitor Network Traffic

– It's important to have someone always monitoring, hunting, detecting and responding to security threats in your organization's network at all times. Outsourcing a third-party Security Operations Center (SOC) allows businesses to have a team of 24x7x365 security analysts to monitor network traffic at all times.
Register for Cyber Awareness Training – Having a sound cyber awareness training program is important for bolstering employee confidence and creating a culture of cybersecurity. It will help make every individual aware of how to properly defend themselves from different hacking methodologies, including cryptojacking.
Align Cybersecurity™, the company's comprehensive risk management solution, provides legally sound, regulatory compliant and workable solutions that are continuously monitored, periodically tested and annually evaluated and enhanced.
For more information about Align's comprehensive cybersecurity services, contact us here or email at cyber@align.com