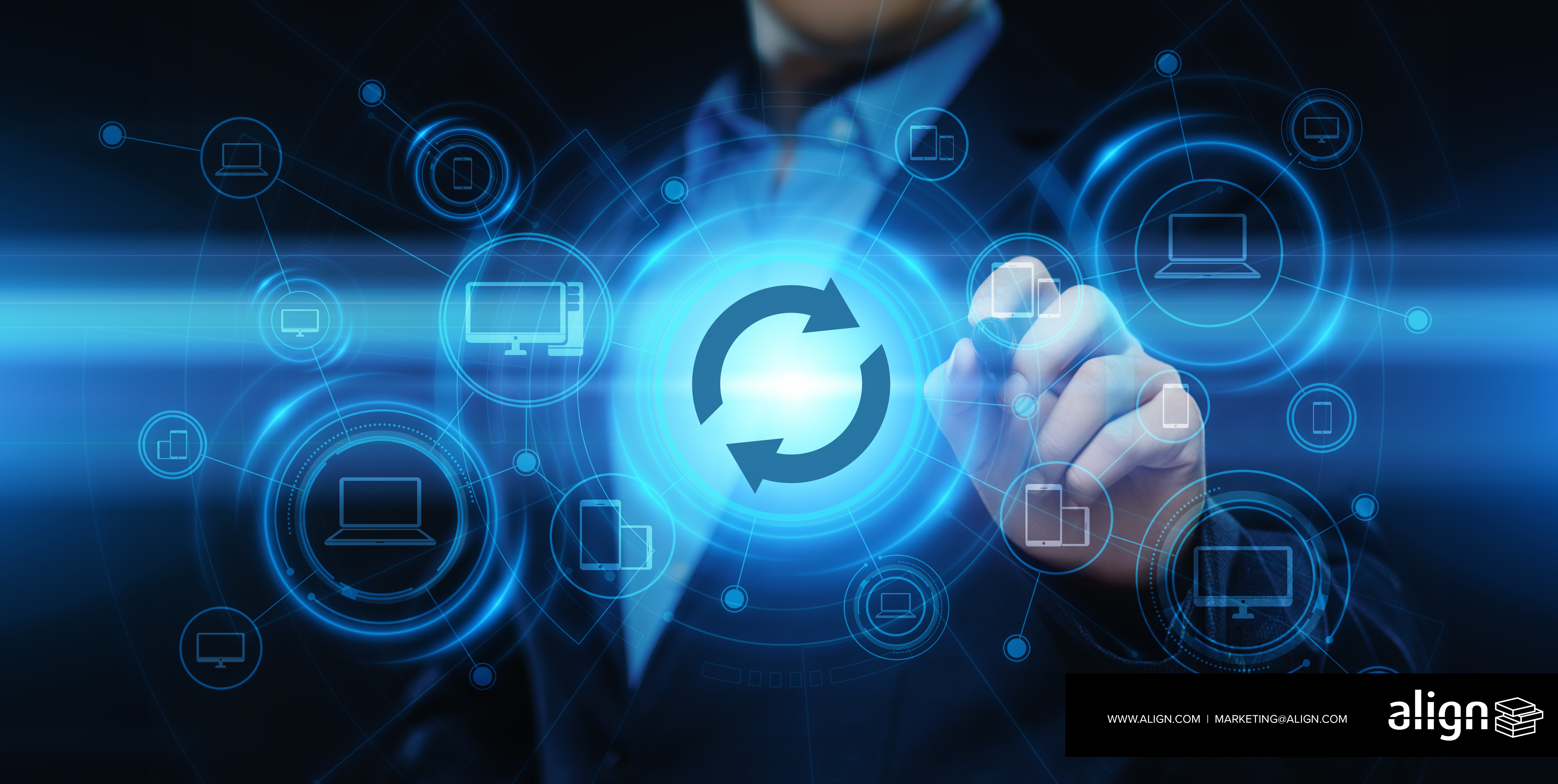 Photo Credit: © Sikov - stock.adobe.com
IT managed service providers (MSPs) are entering a new era and embracing innovation like never before, especially across security and cloud services. While MSPs offer a variety of services, the providers themselves often fall into two categories:
Traditional Managed Service Providers
Next-Generation Managed Service Providers
By retaining traditional MSPs, companies are relying on those providers to manage and help them with their IT issues; however, with next-generation MSPs, companies can utilize fully-automated infrastructure, while also benefiting from the service provider's consulting and technology expertise.
In the below article we've outlined fundamental differences between traditional and next-generation managed services.
Traditional MSP
The traditional managed service model provides mainly network and security support by monitoring and maintaining infrastructure. Some key services may include:
1. System Administration: Managing and supporting clients' technology infrastructure, enabling internal IT teams to focus on critical business functions.
2. Incident Management: Restoring services and providing further support to clients at the time of an incident as quickly as possible.
3. Patch Management: Ensuring infrastructure is up to date with the latest patches and is running smoothly.
4. Reporting: Providing comprehensive reports consisting of recommendations for improvement.
While traditional MSPs are still playing a critical role for businesses, regarding infrastructure management and security support, cloud computing innovations have forever altered IT services. Next generation managed service providers are paving the way for companies to embrace this digital cloud revolution.
Next Generation MSP
We have seen an increasing number of businesses that seek customized programs, better customer service and more transparent relationships with their managed service providers. Next-generation MSPs offer cutting-edge solutions for business technology services, encompassing everything from cloud delivery to security and daily operations.
1. Security Management: Encompassing
comprehensive risk management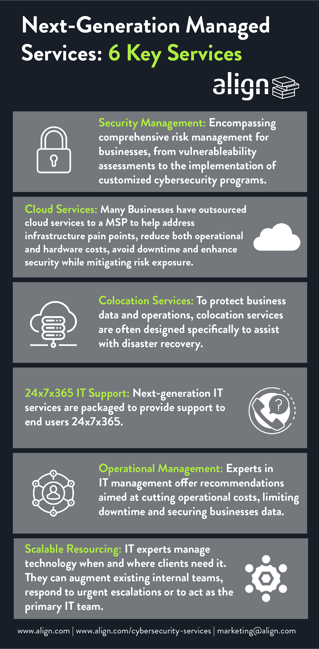 for businesses,
from vulnerability assessments to the
implementation of customized cybersecurity programs.
2. Managed Cloud Services: Many businesses have outsourced cloud services to a managed service provider to help address infrastructure pain points, reduce both operational and hardware costs, avoid downtime and enhance security while mitigating risk exposure. Additional benefits of migrating to the cloud include, but are not limited to, augmented
agility and optimized processes.
3. Colocation Services: To protect business
data and operations, colocation services are
often designed specifically to assist with
disaster recovery.
4. 24x7x365 IT Support: Next-generation IT services are packaged to provide support to end users 24x7x365.
5. Operational Management: Experts in IT management offer recommendations aimed at cutting operational costs, limiting downtime
and securing businesses data.
6. Scalable Resourcing: IT experts will manage technology when and where clients need it.
They can augment existing internal teams, respond to critical escalations or act as the primary IT team.
There are a variety of managed service providers offering a wide range of services, but choosing the right service provider can be a big step towards improving business operations, enhancing security and boosting efficiency.

With Align's award-winning Managed IT Services, some of the world's largest financial firms, retailers and fortune 500 companies have been able to reduce the cost of IT operations, minimize risks and ultimately provide better services to their clients. Contact an Align managed IT specialist today for a free consultation.