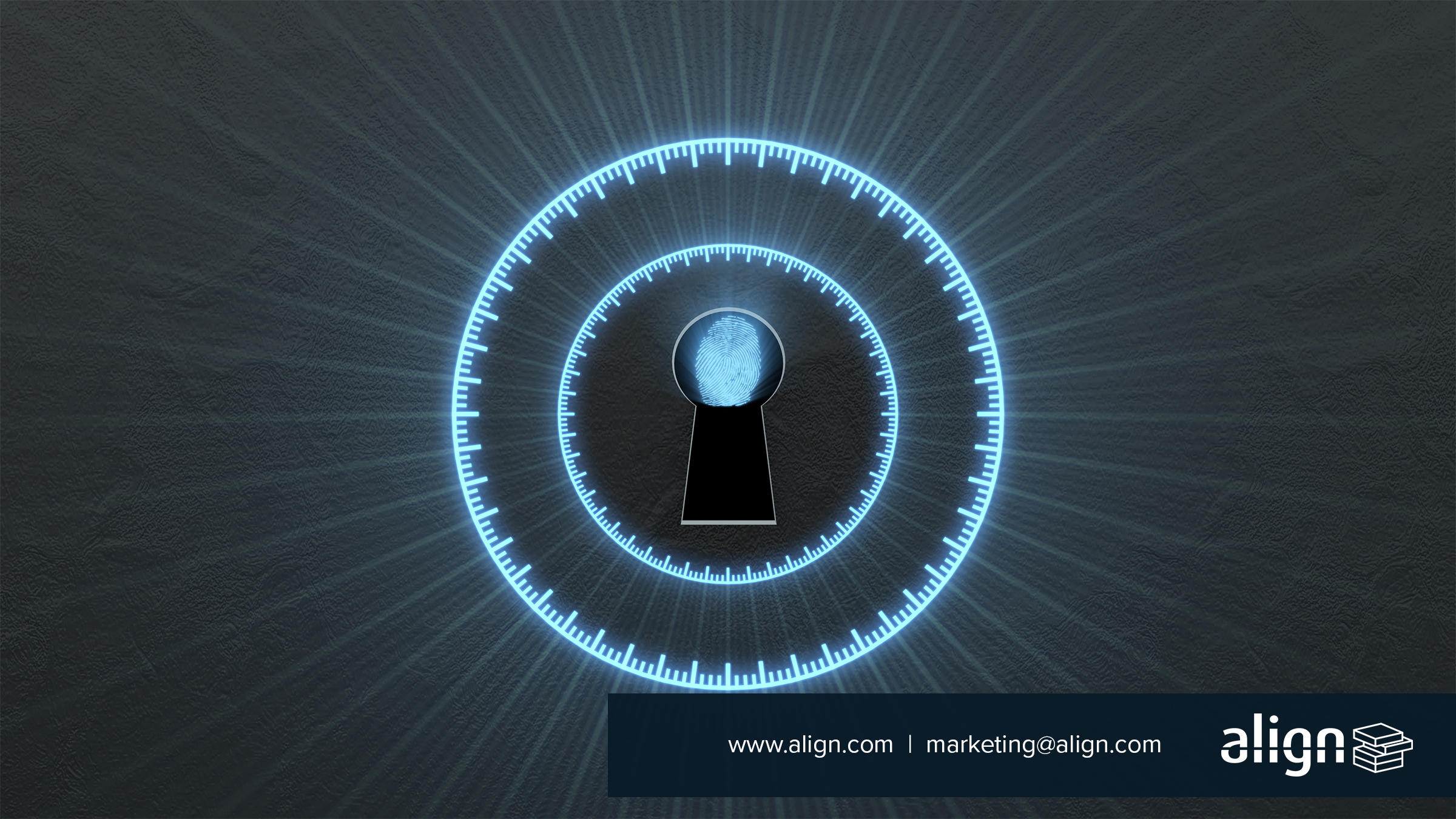 Photo Credit: © turbomotion046 - stock.adobe.com
In the past decade, cyber-attacks have proliferated in complexity, frequency, incidence and sophistication. Against a backdrop of rapidly changing regulations, emerging technology and constantly-evolving threats, businesses are navigating a hyper-competitive, digital world in constant flux and rife with uncertainty.
To stay ahead of the curve, companies must rethink cybersecurity risk management and revisit their security strategies.
What is Holistic Cybersecurity Risk Management?
Holistic cybersecurity risk management is ubiquitous, embraces innovation and encompasses technology, governance and education. It is an exercise of constant, widespread diligence against intrusion efforts and malicious attacks. Advanced managed threat protection, such as Align Guardian, offers clients 24x7x365 monitoring against known and unknown threats in real-time and complete incident response planning.
The sullen reality is that cybercriminals have infiltrated robust, established institutions and bad actors cast a wide net to lure in victims, leaving no one immune to social engineering scams. If headline data breaches weren't enough motivation to shore up security, the SEC Enforcement Division recently launched a new "Cyber Unit" and the Office of Compliance Inspections and Examinations (OCIE) stated they would continue to prioritize cybersecurity in all of their examination programs. These factors have been the necessary impetus for hedge funds, private equity firms and registered investment adviser (RIA) firms to draw back the curtains on their legacy processes and siloed security programs, as they begin their journey toward comprehensive cybersecurity risk management.
Creating a Culture of Security
It's important to note that a risk management strategy is only as strong as its weakest link. In other words, if all but one area is protected, and the vulnerable area falls victim to an attack, it could mean lights out for a firm. Encouraging secure behavior through security awareness training is crucial to creating a Culture of Security.
What is a Culture of Security? You could define it as what happens with security when no one is watching. Are employees making intelligent security decisions? Would they know how to spot a phishing scam? Furthermore, if they know how to spot one, would they know whom to alert internally?
The days of jotting down passwords on notepads, accidentally opening phishing emails and clicking haphazardly on links without vetting them first need to end. Creating a Culture of Security is achievable with the help of cybersecurity experts. As a best practice, firms should seek a reputable Cybersecurity Advisory Practice that offers security awareness training and is recognized for their innovative, staunch and reliable cybersecurity solutions.

Effective cybersecurity awareness training covers the identification of risks, threats, mitigation and remediation. Align Cybersecurity offers such training, as well as, mock cybersecurity exams, fully custom "white-glove" in-person training and reporting of education, retention and employee performance relating to cybersecurity risk.

Through cybersecurity education, firms have the opportunity to empower staff with security knowledge, making them an integral defender of your business environment and data.
Resetting Your Risk Mindset
Risk management was once approached with a "set it and forget it" mindset, but in today's unpredictable threat landscape, bare-minimum security measures and antiquated processes are not only obsolete but perilous to businesses. Each firm needs to design a thoughtful, compliant and tailored cybersecurity program that supports a viable structure for addressing the subsequent risks involving its clients, third-parties, vendors, staff and counter-parties.

Rethinking risk can help firms realize the opportunity in a 360 degree, fully wrapped cybersecurity solution. By outsourcing comprehensive cybersecurity risk management services, firms gain a competitive advantage, transform complexity into peace of mind and can shift their focus back toward revenue-generating projects.
Takeaways
Cybersecurity concerns multiple facets within a business; therefore, a company needs to employ a multidisciplinary approach to cybersecurity risk management.
It's essential that firms not only safeguard sensitive information and assets from external malicious actors but also work to change the poor cybersecurity habits of employees to mitigate risks from within the office walls.
Rethinking risk helps firms realize the business opportunity in creating an effective cybersecurity program that will satisfy regulators, attract investors and empower employees.
The ever-evolving threat landscape means that firms need to evolve their cybersecurity strategies as well.
Don't worry about the what-if. Instead, employ an award-winning Cybersecurity Advisory Practice like Align Cybersecurity to safeguard your assets and sensitive information, allowing you to focus on your business and core operations. For over 30 years, Align has delivered results-driven, best-in-class Managed Services and Professional Services for our clients. View our case studies here.
Interested in discussing what the best cybersecurity risk management options are for your firm? Contact a cybersecurity expert at Align today. The consultation is complimentary and pain-free.


Additional Resources: