Align: Best Cloud Services Provider
The following article was originally posted on Hedgeweek.com.
Find it here: https://www.hedgeweek.com/2020/12/09/293356/promising-prospects-msps
The changing needs of fund managers, driven by regulatory and industry progress, means Managed Services Providers are in a strong position to capitalise on these developments. The increased demand for regulatory-compliant IT services, increasing focus on operational standards and controls as well as the abrupt shift to a decentralised workforce have contributed to Align breaking the 350 client threshold in just about three years of going to market.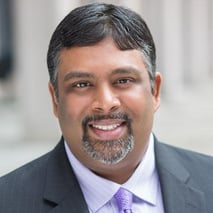 Specific growth areas for the firm included mature clients outgrowing their legacy Managed IT Services Providers (MSP) and firms looking to exploit the benefits of the public cloud. Align has also been servicing high pedigree start-up and emerging managers which expect immediate allocations and need to pass IT and cyber operational due diligence (ODD) examinations at lower price points.
The firm also signed on over thirty non-registered clients, most of whom are service providers to the investment management industry. These consisted of fund administrators, law firms, compliance firms, outsourced CFO firms and unexpectedly, ODD firms.
The creators of this business, Vinod Paul, Chief Operating Officer, and John Araneo, Managing Director and General Counsel of Align, believe the firm's growth is being driven by two specific industry developments. As Araneo observes: "Investment advisers have never been more regulated and there is an ever-growing focus on operational due diligence. Both these trends have a direct impact on Align's dual offerings – Managed IT and Cybersecurity Advisory – as they weigh heavily on new and mature managers alike.
"The increased regulation and emphasis on ODD require fund managers to take their IT infrastructure more seriously. IT infrastructure standards now mean each manager is expected to have a clear, full-throated description of a discernable, demonstrable and defensible IT environment. This is a result of the regulatory framework. Our entire offering was designed to meet these requirements and this allows us to provide these necessary and bespoke deliverables cost-effectively and efficiently."
Fund managers are following the regulators' lead on these matters. They are now aggressively educated and informed on the IT and cybersecurity standards being asked of them and they are demonstrating this more frequently and earlier in their life-cycles. Paul observes: "We are seeing more decisive prospects and clients that now, finally, understand the value placed on building an appropriately sophisticated IT environment as well as a properly-scaled, bespoke cybersecurity programme that specifically addresses its unique data security risk profile."
Paul notes that the most far-reaching and tectonic – yet unanticipated – development in the industry has been the sudden shift to a decentralised workforce: "While none of us anticipated how easy the transition would be, challenges remain. These include being able to demonstrate how the now-ubiquitous decentralised environments create an operationally-sound and collaborative 'virtual working environment'. They also need to be appropriately layered with cybersecurity controls that now protect the endpoint, where the data now live, as opposed to being previously domiciled on a centralised network."
In Paul's view, it is an exciting time to be an MSP: "We believe the prototype for a successful MSP has been turned on its head. By offering managed IT services at a superior level designed to address the current regulatory, operational, security and ODD challenges, Align is in the pole-position."
To learn more about Align and our award-winning Managed IT Services visit our website here.