The digital infrastructure imperative is driving businesses around the globe to adopt a cloud-first strategy to stay competitive, enhance customer experience and accelerate productivity.
Although this is a significant transition for any organization, managed service providers can help.
To ensure your migration is seamless and you experience the full benefits of cloud computing, selecting the right partner is critical to success. As you navigate the evaluation phase, consider these key attributes of top cloud service providers:
Strong Partner Ecosystem
Partnerships afford a company the opportunity to expand and enhance the quality of their offerings and then share those benefits with their clients. When evaluating cloud computing providers, consider asking if they have established relationships with various partners, and if so, what they are.
Can they refer you to reputable firms for solutions outside of their specialties? Furthermore, are they certified partners with recognized cloud giants?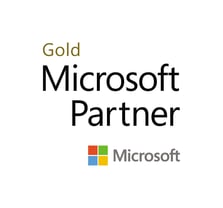 Align, for example, is a Microsoft Gold Partner and Microsoft Tier 1 Cloud Solutions Provider (CSP), as well as an AWS Select Consulting Partner. From industry-specific solutions to enhanced IT infrastructure, Align seeks out and partners with the best and brightest in key sectors to pass on that same excellence to our customers.
Product Innovations and Service Enhancements
What investments has the company made in its cloud offering? Organizations that continuously invest in and expand the depth of their service offerings and business partnerships demonstrate a dedication to providing the best solutions and operational efficiencies to their customers. Furthermore, it displays a commitment to public cloud innovation to help clients meet short term needs, longer-term goals and potential challenges future-forward.
If your CSP doesn't perform updates or enhance its portfolio, there's a good chance you will eventually be sitting on legacy technology, which poses various dangers to your business. From hindering growth to increasing your risk exposure, antiquated technologies and platforms are a nightmare for companies and thus a route you do not want to venture down.
Unique Subject Matter Expertise
Cybersecurity means much more today than it ever has for hedge fund managers, family offices and financial services. Due to massive breaches, evolving regulations, increasingly sophisticated social engineering attacks and the shift to remote work, business operations have forever altered. Further, safeguarding sensitive data and enabling digital collaboration have risen to the top of CTO priority lists.
During the consideration phase, perhaps inquire about the company's team and their unique subject matter expertise around emerging legal and regulatory requirements and hedge fund operational standards. Aside from cloud computing, are they qualified and knowledgeable in data protection and investment advisor cybersecurity compliance?
A cloud consultant should equip you with an elite team of experts with decades of experience and deep intelligence that would otherwise be inaccessible.
The investment landscape is fraught with shifting expectations, increasing demands and new regulations. Having access to a distinguished team of industry veterans that specialize in these areas will prove invaluable to your business, empowering your company to achieve and maintain compliance, remain at the forefront of regulatory developments and eliminate friction.
Built-In Cybersecurity
Investor expectations and evolving regulations make the process of cybersecurity due diligence more arduous than ever before, affecting processes across multiple departments. Any viable cloud solution must be multifaceted and dynamic, incorporating layers of cybersecurity.
Most service providers offer siloed solutions to specific aspects of risk management, leaving the assembling of services to often ill-equipped business leaders. Look for a cloud services provider that eliminates this confusion by delivering revolutionary, holistic solutions. Ask cloud consultants what services they have around network monitoring, security, information protection, cybersecurity education and data protection.
Takeaways
It's easy to grow overwhelmed by the crowded pool of providers and navigating their various solutions. However, you can't allow the process to intimidate you.
When embarking on the evaluation phase, keep these attributes top of mind. Finding the right managed services platform will reduce complexities, accelerate performance and, overall, unlock numerous advantages that can skyrocket growth and bolster flexibility during unprecedented times.