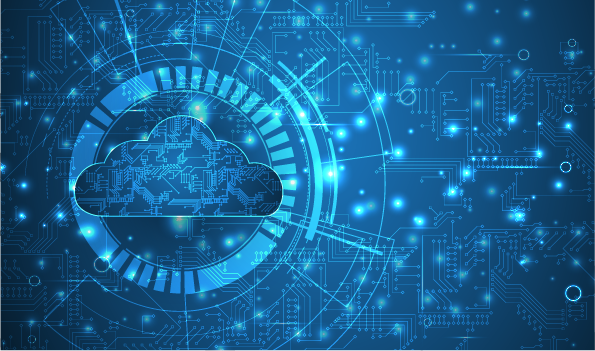 Photo Credit: © kras99 - stock.adobe.com
Business is great up here.
You've probably heard it already, but the cloud is the place to be. Over the past few years, cloud-based services and solutions have exploded in popularity, revolutionizing processes and changing the way we do business. It's almost certain that the cloud plays
some
role in the technology you use every day, but if you aren't using cloud services to make the most out of your business, we've got four reasons why it's time to start the conversation.
Lower Cost, Higher Return
Companies of all sizes invariably weigh financial costs and benefits, and one of the principal drivers of the explosion in cloud services has been the allure of cloud storage and computing, as both are cutting-edge and cost-efficient. Shifting business resources to the cloud not only provides an opportunity to lower capital expenditure on physical hardware, software and on-site labor; it also provides opportunities to customize and scale solutions. Rather than investing significant time and labor in reworking systems, cloud services can quickly adjust to fit specific needs through elastic provisioning, and that efficiency adds up to additional savings in avoiding lost time and resources. Additionally, you can greatly reduce downtime by leveraging the cloud for disaster recovery. By using cloud-based DR, your site can recover from a warm site almost immediately, as your servers are virtualized and can be spun up quickly.
A cloud-based DR plan could make the difference between being back in business in a few minutes, or waiting weeks to resume operations.
From scrappy startups to large, established businesses, well-executed cloud solutions are an excellent opportunity for useful improvements at reduced costs; a 23% average reduction in infrastructure spending is a promising statistic. It's no surprise, then, that so many businesses are looking to make the shift.
Speedy, Agile and Scalable
With business growth comes the inevitable need for additional computing resources. If a client deadline requires fast application implementation and deployment, cloud-based resources allow you to focus on development, rather than on infrastructure overhead. If this newly deployed application experiences a rapid influx of traffic, it may be difficult to scale on-premise resources on the fly to meet the rise in demand. Storage may quickly become scarce. This is where the scalability of the cloud can help meet unexpected needs. Cloud
resources can be provisioned when you need them. Many large organizations use the cloud because of its agility, ability to deploy workloads rapidly and scale globally. Workloads can scale up or down to accommodate these "bursty" use cases.
The cloud also enables you to work with clients who are seeking to expand geographically, and you can build out a larger development team. Multi-regional infrastructure can present a serious challenge when considering the time, costs and maintenance required. Infrastructure as a Service removes this hurdle.
ADMINISTRATION, MADE EASY
Monitoring a vast environment can be both challenging and time-consuming. Migrating to the cloud significantly reduces administrative tasks from your workload, such as database backups and periodic maintenance covered by some cloud computing models. Additionally, regular software updates will be automated and rolled out by your service provider. Cloud service providers may also offer log access, security, load balancing and clustering. End users can determine their policies to meet the needs of their environment.
Workflow Zen
Shifting your business culture—and not just your business model—to the cloud brings opportunities for seamless workflows, efficient collaboration and a reduction in signal noise that can become pitfalls of distraction. Cloud storage brings the collaborative process to a central location, removing the confusion of hunting down the latest document version through strings of interconnected emails. Easily viewed edit history and document versioning gives everyone the latest and most comprehensive info at their fingertips, and shared portals provide an opportunity for true collaboration uninhibited by department and location.
Cloud services take a lot of the pain points out of business collaboration. By expanding reach and capability, taking remote work to new heights, and making the process of working together easier and efficient, the workflow can actually flow.
One last important tip when venturing into the world of the cloud: not all solutions are created equal. To truly make the most of the cloud, every business needs a solution that meets their needs. The wrong stack of services could end up increasing costs, without making a dent in efficiency.
It's important to partner with a cloud services provider that understands your needs. Once you do, life in the cloud will truly transform the way you do business.