Do you want to optimize business operations, eliminate inefficiency and bolster risk management all while saving money?
Technology, coupled with expert IT services, is the cornerstone to realizing such benefits. However, keeping pace with cutting-edge technologies and leveraging them entirely, can become cumbersome and time-consuming. Unless that is, if you outsource IT to the right Managed Services provider.
Are you ready to unlock your firm's full potential? Then we recommend reading today's post to learn six of the top business advantages of IT outsourcing.
1. Predictable, Lower Costs
After partnering with a managed service provider (MSP), businesses can reduce IT expenditures and achieve predictability with regards to budgeting. By lowering operational costs and conserving capital budget, companies have the ability to refocus monies to strategic innovations, expansion initiatives and more.

The majority of MSPs operate on a subscription-based model, which bills customers monthly or annually for services. This model enables clients to prepare budgets in advance and mitigates the risk of receiving random fees or inflated invoices. Of course, no two MSPs are the same, so we recommend that businesses raise these points when evaluating potential IT partners.
2. Access to Expertise
Companies that specialize in Managed IT Services, and have decades of experience, can empower businesses with actionable intelligence. Perhaps IT isn't one of your firm's core competencies, or you don't have the bandwidth to manage this in-house; therefore, outsourcing could fill those gaps for you. IT partners with a reputable team of subject matters experts can offer clients access to knowledge that would otherwise be inaccessible.

Companies can tap into these trusted advisers for sound guidance, and leverage information to make informed business decisions.
3. Competitive Advantage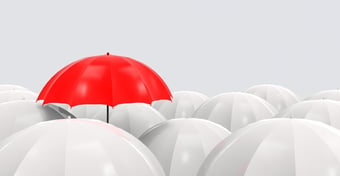 Forward-thinking, innovative IT providers that embrace the latest technologies will help propel your business into achieving new milestones.
How? MSPs that continuously invest in and enhance their services by deploying advanced, emerging technologies can equip clients with the tools necessary to overcome business challenges, drive seamless growth and unlock new capabilities ahead of the crowded opposition pool.
4. Augment Efficiencies, Refocus on What's Priority
Some businesses experiencing growth tend to spread nimble employees across several disciplines, adding layers to their already full stack of responsibilities. What may seem to be a harmless, quick fix for a flourishing organization, spreading team members thin and across areas they are not well versed in may negatively impact your infrastructure, cybersecurity, data security and overall employee morale.

When it comes to the ever-expanding scope of IT duties, consider outsourcing to a reputable Managed IT Service provider. In the short and long term, it will save your team time, money and troubles. By doing so, employees can refocus their attention to strategic, revenue-generating priorities, boosting efficiencies, success and flexibility company-wide.
5. Streamlined Vendor Management
If you're contemplating employing an IT MSP, consider a company that offers vendor management as part of their suite of services.

Interfacing with multiple vendors can eat up a significant amount of time, so outsourcing this function will save you the headache of IT issues, coordinating follow-ups and juggling various moving parts. The proper MSP will keep you afloat of essential updates, reduce chaos, promptly and correctly resolve any problems that arise, and track progress through to resolution.
6. Scalability
A top benefit businesses are experiencing from outsourcing IT Managed Services is the ability to scale up or down on resources. Because scalable solutions can support rapid changes, they also help companies streamline operations, eliminate detrimental downtime and enhance system availability.

MSPs, such as Align, offer support and services that accommodate evolving demand levels on resources, so you never have to pay for resources you don't need.
Conclusion
As a company expands, its infrastructure demands will inevitably change. Allowing a managed services provider to shoulder responsibility can assist in decreasing and controlling expenses, boosting efficacy and competitiveness, and provide scalability.

For more information on Align's Managed Services, visit here, or contact an Align representative today.