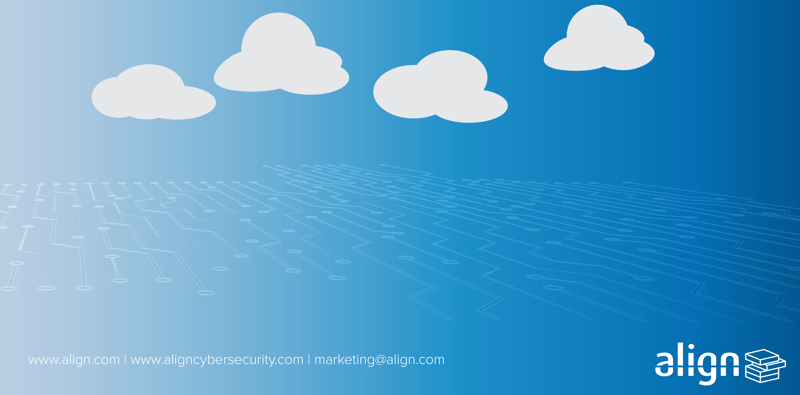 Managed cloud services entail outsourcing management of cloud-based services to enhance your business and help you achieve digital transformation. In the case that your internal IT department doesn't have the bandwidth or necessary skills to manage your cloud environment effectively, employing managed cloud services may be an excellent solution for your company.
A cloud services provider can ensure that your cloud security, storage, network operations and vendors are effectively managed.
Thinking of outsourcing cloud services to a managed service provider (MSP)? Here are some of the benefits of managed cloud services:
1. Assurance
Leveraging a managed cloud services provider can put a wealth of knowledge at your fingertips. With the support of a team of dedicated engineers, firms across industries can rely on the latest expertise to make informed decisions about their infrastructure, rather than relying on guesswork or basic research.
Cloud technology and cloud capabilities are continually expanding and offering greater functionality, owing to technological breakthroughs and explosive market demand. The upside is that this provides a host of solutions to meet your business' unique needs, but finding the best solution is made much easier with the guidance of seasoned experts.
2. Affordability
With the flexibility to operate in the Public, Private or Hybrid cloud, a managed cloud services provider can help reduce both operational and hardware costs. A subscription-based billing model provides predictable, recurring monthly expenses, and shifts spending from cap ex to op ex.
The inherent benefits of flexible cloud plans also offer key strategic advantages over costly, one-time physical equipment purchases and their subsequent depreciation. Employing a managed cloud services provider makes for a nimbler infrastructure, and the ability to adjust spending to match budget and computing needs makes for more optimized spending—good news for any budget.
3. Security
Effective cloud solutions provide you with the transparency necessary to oversee your environment, improve your security posture and decrease risk exposure. Cloud providers who build solutions around enterprise platforms, such as Microsoft Azure or Amazon Web Services (AWS), can utilize built-in cybersecurity risk management features.

Organizations must perform due diligence before moving data or applications to the cloud and a managed cloud services provider can ensure that your data and connections are secure and compliant with industry standards. Due diligence must be performed by the service provider across the lifecycle of applications and systems being deployed to the cloud, including planning, development, operations and decommissioning.
4. Scalability and Flexibility
Given the rate of technological advancements and the fact that businesses need to scale resources up or down on demand, scalability is vital to supporting business growth and development. Because scalable solutions can accommodate rapid changes, they also help firms stay productive, improve system availability and eliminate detrimental downtime.

Managed cloud services proactively explore and identify enhancements for improvement in support of the client's key business objectives and they will be able to tackle priority projects and specialty work, so you don't need to hire full-time staff until your business is ready for them.
5. Availability
Cloud-based solutions are very reliable. Your cloud service provider maintains control of the network, and your business can avoid downtime. Many cloud providers can guarantee you 99% uptime, enabling your business to be more productive than ever. Additionally, platforms like Microsoft 365 allow you to work anywhere, anytime.
6. Disaster Recovery as a Service (DRaaS)
By leveraging managed cloud services for disaster recovery, you can rest assured that your data will remain safe if disaster strikes. Most cloud providers can furnish you with a DRaaS solution that will back up the entirety of your environment including operating systems, applications, file systems and existing configurations. Cloud-based DRaaS provides a working duplicate of your environment that you can fall back on quickly.
Affordable, flexible, scalable and secure solutions can accommodate rapid changes, and help firms stay productive, improve system availability and reduce downtime. Managed cloud services can help your business address infrastructure pain points, while providing you with the support that you require.

Align understands no two businesses' IT requirements are the same, which is why we offer multiple cloud offerings to meet our customers' unique needs. Contact us today.
Clouds. Image Credit: Align