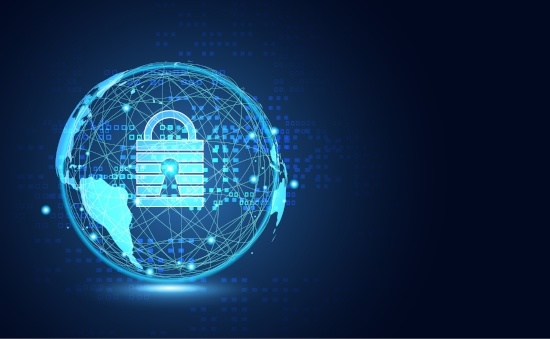 For some organizations, cybersecurity risk management is uncharted territory. Determining how and when to start can appear arduous and overwhelming.


When grappling with the decision to bolster cybersecurity controls, or on-board a trusted IT partner, some businesses turn a cheek to risk controls or apply a myopic solution. Although cybersecurity is a top interest for most companies, recent studies indicate that their threat awareness is deficient.

Unbeknownst to some business leaders, avoiding risk is counterproductive and smothers the flame of innovation, reputation and best-of-breed standards that attract their clients. Without cybersecurity controls in place, that flame could extinguish in a blink.

What works now may not necessarily work tomorrow. Here are five signs that you need better cybersecurity risk management and potential solutions for your organization.
1. Lack of Cybersecurity Governance
When's the last time a qualified team or professional evaluated your business' security procedures?

Does your firm currently have cybersecurity policies or risk management procedures in place, and are they tailored to the organization's unique risk profile?

It is critical that organizations conduct periodic audit and evaluations of their cybersecurity procedures and policies. These should be living guidelines that evolve with your organization, and cybersecurity experts should reassess them for gaps and updates.
A solution for many businesses is employing a Managed Cybersecurity Services Provider as they would conduct a review and assessment of current cybersecurity policies and controls, evaluated against the current legal landscape and compliance obligations.
2. Lack of Cybersecurity Oversight or Expertise
Lack of Oversight: A study conducted by Ponemon Institute reported that 68% of respondents said their boards of directors are not being informed on the measures businesses are taking to thwart or mitigate the consequences of a cyber-attack.
Lack of Knowledge: The same study reported that only 33 percent of board members surveyed considered themselves as knowledgeable in cybersecurity.
This reveals that a majority of C-level executives or directors who oversee risk assessments lack cybersecurity knowledgeable and expertise. Without the proper tools and insight, they are not equipped to decipher the data and lead based on these evaluations.
For organizations that lack the knowledge or bandwidth in-house, the benefits of employing a Cybersecurity Solution outweigh the costs of not doing so. Lack of expertise can result in personnel understating your business' exposure to risks and cyber threats. Data breaches could go undetected, potentially leaving your sensitive business information, IP, customer data and reputation in the hands of a criminal.
Like a moth to a flame, cybercriminals flock to organizations that lack robust cybersecurity programs.
3. Disorganized Compliance and Reporting
Does your firm have an organized, safeguarded portal that houses your cybersecurity program across policies, reporting, security awareness training and compliance?

Organizing this data in a secure place not only safeguards and systematizes information but illustrates a clear picture into the steps a business is taking to become compliant with industry cybersecurity standards.
Align Cybersecurity, for example, builds secure cybersecurity portals for its clients, organizing sensitive data and reporting, and furthermore, enabling clients to demonstrate to regulators the complete framework of their cybersecurity program.
4. You Can't Remember When Your Last CYBERSECURITY RISK ASSESSMENT Was
Has your company invested in periodic risk assessments?
If so, when was the last time you performed a rigorous evaluation of your cybersecurity environment?
The purpose of conducting cybersecurity risk assessments is to enable a firm to identify inherent risks and business hazards that could have a negative impact on business operations.
Risk assessments provide insight into gaps and present potential solutions, remediation and controls to help mitigate the potential impact to a business should an occurrence arise.
A Cybersecurity Advisory Practice would conduct an initial IT/network assessment, evaluating your business' current Cybersecurity Risk Profile and vulnerabilities, rendering clear and measurable results.
Periodic penetration testing enables your organization to identify and better understand real-time cybersecurity threats and ultimately reduce risk.
5. Providing Cybersecurity Training for Employees isn't a Priority
Does your company offer cybersecurity training for employees? Moreover, is it mandatory?
If your company does provide training, is it in-depth and cover risks, threats, mitigation and remediation?
No company is an island, and neither is risk management.

Cybersecurity should be a shared responsibility across all departments.
The human is the first line of defense for any organization. Implementing security awareness training is a cost-effective solution to teaching secure behavior, and bolstering employee cybersecurity intelligence.
For more information regarding Align CybersecurityTM, Align's award-winning, comprehensive risk management solution, visit here.

Have further questions? Contact us by clicking here or on the button below.