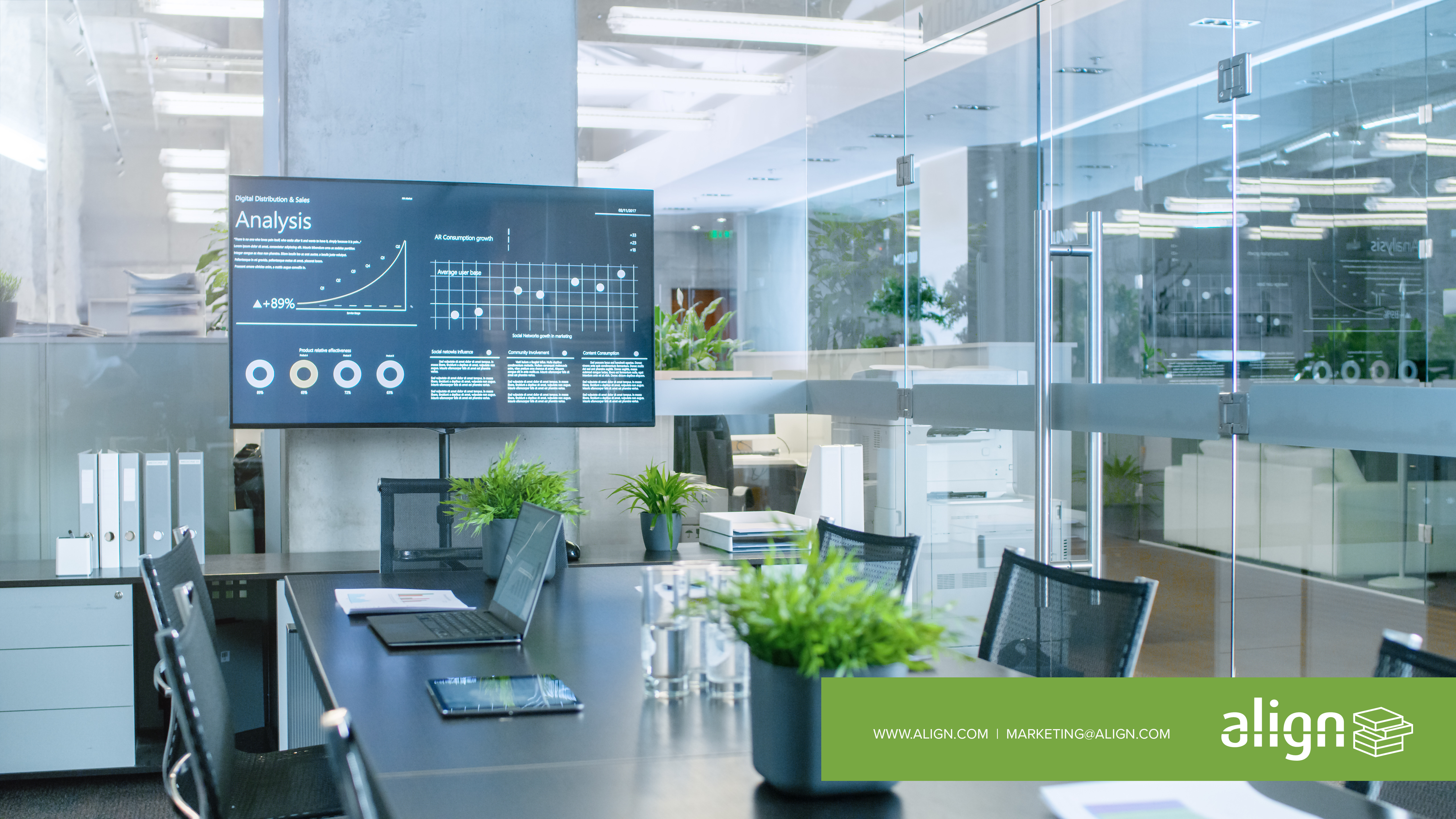 Photo Credit: © Gorodenkoff - stock.adobe.com
2017 was a big year in tech. Artificial Intelligence (AI) expanded, smart speakers exploded in popularity and cloud-based apps continued to proliferate in almost every aspect of our digital lives. It was also a year of notable cybersecurity disasters, as foreign powers and hacker groups laid bare just how vulnerable some of our most important information was. We've always got an eye on the latest in technology – looking forward, we've identified some trends that will undoubtedly shape the workplace in 2018.
Higher and Higher in the Clouds
Predicting a major role for the cloud has been an evergreen prediction for the past few years because it's simple reality. Cloud computing and cloud SaaS have continued to grow and permeate our technological DNA in and out of the office. 2018 will be no exception – data storage, collaboration and software are getting increasingly sophisticated and increasingly necessary in the modern workplace. Expect strong growth and a real need for cloud services.
The Rise of Voice Search
The rise of voice-activated speakers and virtual assistants has put voice search on hundreds of millions of devices and in millions of homes. The ubiquity of voice search at home easily means opportunities for voice search in the workplace – particularly as we redefine the nature of what makes a workplace. comScore predicts 50% of all searches will be voice searches by 2020, and current growth is already explosive. You should already be thinking about how this lifestyle trend will carry over into your business.
Your New Robot Coworkers
Speaking of virtual assistants: AI is becoming ever-present in our working life, even if it's often happening in the background. Artificial Intelligence offers huge opportunities for optimization and decision-making, and even simple automated tasks used to power or augment human activities are becoming de rigueur. Developments in AI are leading to lower costs and deeper learning, leading to an ever-evolving industry sector with game-changing potential (and a few ethical questions beyond the scope of this list).
The Era of Video
Video in the workplace continues to leave the old image of grainy webcam footage over faulty connections in the dust. Better platforms, workplace technology refreshes and improved connections allow us to collaborate and conference over video from anywhere, breaking down barriers to global productivity. Workplace training has gotten a significant facelift through interactive video content that can be viewed at any time and any number of times with little more than a connection and a smart device.
IT In Everything
As the potential benefits and perilous risks of technology integrate themselves into every level of our business processes, so too must IT knowledge become a part of every employee's business functions. At the most basic level, this means digital literacy; after all, adding new technology amounts to little if your employees can't use it (or can't use it safely). Integrating technological know-how has always been central to running a modern business, but with generational shifts and explosive growth it's more important than ever to fold in some level of IT competency into employee responsibilities.
Future Space Workplace
Fantastic visions of a futuristic workplace are becoming a reality with advances in AI, sophisticated displays and app technology. A smart workplace can leverage increased capabilities in data recording to assign things like parking spaces and desk real estate. Signage and lighting can direct employees to where they need to go, show meetings and calendar appointments, and seamlessly integrate with behind the scenes technology to provide a smoother office experience.

Many of today's facilities and technology managers are looking to improve and upgrade their workplace environments by taking advantage of new technology solutions such as Office 365, hot-desking, managed desktop, WiFi and innovative audiovisual technologies. As display tech continues to improve alongside apps and computing, sci-fi dreams are quickly coming to life.
Changing Nature/Place for Remote Work
The aggregate effect of changing technology on remote resource access and remote (but still productive) collaboration is a shift in understanding as to where we can work. Remote access can be robust and effective, and shifting the expectations of office life can allow for a greater work-life balance and more flexible work possibilities that people have been craving for some time. While it can be tough for companies to "trust" remote workers to be as productive, workers across generations can benefit from the self-sufficiency and flexibility remote work can bring, so expect it to continue to be relevant as it becomes an even more attractive and feasible proposition.
Cybersecurity Threats
When technology improves, and new methods, workflows and apps explode in popularity, what inevitably follows is the interest of bad actors. 2017 had quite a few cybersecurity disasters that caused global chaos; companies will still be in the crosshairs in 2018. Increasing regulations also mean that noncompliant cybersecurity carries the risk of fines, threats of lost data, ransoms paid to hackers and damages to business repute. Cybersecurity will continue to be a focal point this year in anticipation of increasingly-sophisticated attacks, changes in regulations and exposed vulnerabilities.
It's not always easy to predict the future of technology, but the march inevitably continues. Each new year brings exciting possibilities and risks as advances change the way we live and work. The future is coming whether we want it to or not; are you prepared for the technology of 2018? When you're ready to take advantage of all the year has to offer, you'll need a trusted partner with a history of expertise to help you set the tone for the future. Let's talk about what 2018 holds for you.