New York, NY – January 4th , 2023 – Align, the premier global provider of technology infrastructure solutions and Managed IT Services, announces today the appointment of Dan Lyons as Managing Director of Business Development for Align Managed Services. Previously, Dan Lyons was serving as the Director of Business Development, a position which he held with Align for the last two years.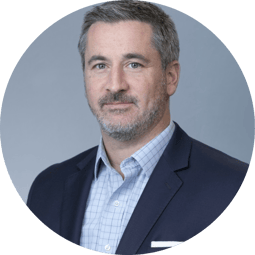 Dan brings over 15 years of experience as a technologist in the Alternative Investment vertical to the Align team. Throughout his career he has helped launch over 450 Hedge Funds, Private Equity Firms and VCs, where he consulted on all IT-related activities and mission-critical applications including cybersecurity. In addition, he has transitioned over 175 firms from their incumbent MSPs or in-house infrastructure directly into the public cloud. He also specializes in working with the portfolio companies of Private Equity firms to align their IT and cyber postures.
"Dan has consistently delivered incredible customer experiences throughout his career as a technologist," says Vinod Paul, Chief Operating Officer of Align. "His commitment to our clients continues to accelerate Align's already stellar growth and reputation as a premier managed services provider in the alternative financial services industry. Dan's industry knowledge paired with his strong people skills makes him a key component to our ongoing success."
"I am beyond grateful to be in this position," said Dan. "Working alongside the Align Managed Services team and our client base has been an incredibly rewarding experience. I am eager to continue to leverage my knowledge and relationships throughout the industry to contribute to another year of success with Align."
About Align
Align is a premier global provider of technology infrastructure solutions. For over 36 years, leading firms worldwide have relied on Align to guide them through IT challenges, delivering complete, secure solutions for business change and growth. Align is headquartered in New York City and has offices in London, Chicago, San Francisco, Arizona, New Jersey, Texas and Virginia. Learn more at www.align.com and www.aligncybersecurity.com and follow @AlignITAdvisor.
Check out our blog here.