NEW YORK, NY – May 31, 2022 – Align, the premier global provider of technology infrastructure solutions, today announced CRN, a brand of The Channel Company, has named Align to it's 2022 Solution Provider 500 list. The Solution Provider 500 recognizes the top VARs, integrators, service providers and IT consultants in North America by services revenue.
Align celebrates this recognition by CRN for the second year in a row. Businesses across the industry are relying more and more on solution providers for IT, services, and expertise amid a surge of cybersecurity threats and economy-wide supply chain disruptions, as well as increasingly complex digital transformation and hybrid work environments.
This win also comes on the heels of Align's recent recognition to the CRN's 2022 Tech Elite 250, which highlights companies that have distinguished themselves as dedicated and passionate solution providers willing to go above and beyond for their customers by ensuring they have the training and technical know-how necessary to provide expert-level service, as well as CRN's 2022 MSP 500 List in Pioneer 250 Category.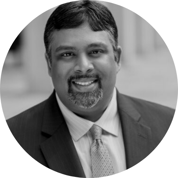 "It is a honor to receive this consecutive recognition on the Solution Provider 500 list," said Vinod Paul, COO of Align. "IT environments are only becoming more opaque, and compliance and regulatory standards more strict. We are committed to providing unparalleled security, transparency, and efficiency to our customers through our scalable Managed IT Services platform with built-in cybersecurity advisory services. And this also includes accommodating their growing decentralized workforces."
The Solution Provider 500 collectively generated $434.9 billion in revenue in 2021, up 7.9 percent from the $403 billion generated by last year's Solution Provider 500.
"CRN's Solution Provider 500 list serves as the industry standard for top-performing technology integrators, strategic service providers, and IT consultants, which makes it a valuable resource for technology vendors looking to partner with today's best-of-breed IT solution providers," said Blaine Raddon, CEO of The Channel Company.
Check out the complete 2022 Solution Provider 500 list here.

About Align
Align is a premier global provider of technology infrastructure solutions. For over 30 years, leading firms worldwide have relied on Align to guide them through IT challenges, delivering complete, secure solutions for business change and growth. Align is headquartered in New York City and has offices in London, Chicago, San Francisco, Arizona, New Jersey, Texas and Virginia. Learn more at www.align.com and www.aligncybersecurity.com.
---
Press Contact Information
Align
Ashley Holbrook
+1 212-546-6159
aholbrook@align.com