NEW YORK, NY – March 24, 2022 – Align, the premier global provider of technology infrastructure solutions, today announced it was yet again recognized on the 2021 Tech Elite 250 list by CRN, a brand of The Channel Company. The Tech Elite 250 is comprised of solution providers in the U.S. and Canada who have the highest level and most certifications from Amazon, Cisco, Dell, HPE, IBM, Microsoft, Oracle and VMware.
Each year, The Channel Company's research group and CRN editors distinguish the most client-driven technical certifications in the North American IT channel. Solution providers that have earned these high honors—enabling them to deliver exclusive products, services and customer support—are then selected from a pool of online applicants as well as from The Channel Company's solution provider database.
Companies chosen for the Tech Elite 250 list have distinguished themselves as dedicated and passionate solution providers willing to go above and beyond for their customers by ensuring they have the training and technical know-how necessary to provide expert-level service. This includes consistently maintaining premier training and certification levels from IT vendors and achieving the highest tiers within those vendors' partner programs.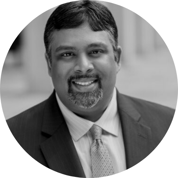 "We are honored to be recognized on the esteemed Tech Elite 250 list yet again," said Vinod Paul, COO of Align. "As IT becomes more complex, clients demand more from the solution and service providers they work with. By offering our award-winning Managed IT Services Platform with built-in cybersecurity advisory services, we not only meet our clients' unique needs, but have created an unparalleled experience that cements Align as an industry leader."
Align was also recently named to CRN's 2022 MSP 500 List in Pioneer 250 Category. For over three decades, Align has provided best-in-class solutions for Managed IT Services across cloud services, colocation, cybersecurity, end-user IT support and scalable resourcing. They are committed to innovation, evolving their services in tandem with industry changes without compromising IT budgets.
"CRN's annual Tech Elite 250 list recognizes solution providers that have earned top-level certifications from key technology suppliers and proven their ability to consistently meet the high standards of their customers and partners," said Blaine Raddon, CEO of The Channel Company. "Solution providers featured on this list have maintained a consistent focus on innovation and have built a comprehensive understanding of the ever-evolving technologies and practices that enable ongoing success in the IT channel. We're proud to honor them in this manner."
About Align
Align is a premier global provider of technology infrastructure solutions. For over 30 years, leading firms worldwide have relied on Align to guide them through IT challenges, delivering complete, secure solutions for business change and growth. Align is headquartered in New York City and has offices in London, Chicago, San Francisco, Arizona, New Jersey, Texas and Virginia. Learn more at www.align.com and www.aligncybersecurity.com.
---
Press Contact Information
Align
Ashley Holbrook
+1 212-546-6159
aholbrook@align.com