Align Managed Cloud Solutions Voted Top of Industry Worldwide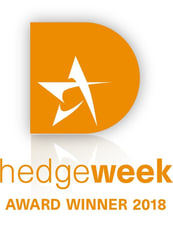 NEW YORK, NY – March 12, 2018 – Align, the premier global provider of technology infrastructure solutions, today announced that it has been named "Best Global Cloud Services Provider" in the Hedgeweek Global Awards. Align offers multiple managed cloud options tailored to meet individual client needs, including Managed Hybrid, Private and Public Cloud Solutions.

The annual Hedgeweek Global Awards recognizes excellence among hedge fund managers and service providers around the world. The awards are based on a "peer review system" whereby readers – including institutional and high net worth investors as well as managers and other industry professionals at fund administrators, prime brokers, custodians and advisers – are invited to elect a "best in class" in a series of categories.

The win comes on the heels of Align being awarded "Best Cloud Computing Provider" in the CTA Intelligence US Services Awards.



"It's a privilege to be recognized by both Hedgeweek and our peers in the industry for achievements in the field," said Vinod Paul, COO of Align. "Cloud computing is more ubiquitous than ever, and companies around the world are looking for a trusted partner that is held in high regard within the industry. Align is committed to delivering the best in cloud services to meet our clients' individual needs for cost savings and efficiency, with a mind toward maintaining the highest levels of data security and regulatory compliance, and we're honored to be counted among the best in the business."

Increasing service levels while reducing costs, driving innovation and improving security are some of several benefits of Align's Cloud Services. Align Managed Public Cloud Solutions encompass Amazon Web Services (AWS), Office 365, Microsoft Azure and built-in cybersecurity risk management features. The Align Managed Private Cloud is ideal for businesses looking to host their existing IT infrastructure within Align's resilient, scalable cloud environment. The company's Hybrid Cloud provides clients the flexibility to integrate both public and private cloud resources hosted across a multi-cloud environment.

For more information regarding Align's Cloud Services, visit: www.align.com/managed-services/cloud-services/

About Align
Align is a premier global provider of technology infrastructure solutions. For over 30 years, leading firms worldwide have relied on Align to guide them through IT challenges, delivering complete, secure solutions for business change and growth. Align is headquartered in New York City and has offices in London, Chicago, San Francisco, Arizona, New Jersey, Texas and Virginia. Learn more at www.align.com and www.aligncybersecurity.com.
---
Press Contact Information
Align
Katie Sloane
+1 212-844-4078
ksloane@align.com