Company Shortlisted for Best Cyber-Security Solution

NEW YORK, NY – February 28, 2018 –Align, the premier global provider of technology infrastructure solutions, today announced that it has been named "Best Cloud Computing Provider" in the CTA Intelligence US Services Awards. The company was also shortlisted in the "Best Cyber-Security Solution" category.
The CTA Intelligence US Services Awards distinguishes and rewards service providers to the US managed futures industry that have demonstrated exceptional customer service, innovative product development and outstanding growth over the past 12 months.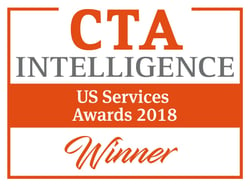 This recognition follows Align's recent achievement of being named to CRN's 2018 Managed Service Provider (MSP) 500 list in the Security 100 category.
"We are honored to be recognized by the CTA Intelligence US Services Awards for our steadfast commitment to cloud computing and cybersecurity risk management," said Vinod Paul, COO of Align. "This acknowledgment is a testament to the work we've done to enable digital transformation, improve disaster recovery capabilities and reduce risk in quantifiable ways. Our clients know they can rely on Align to address their firm's biggest challenges and deliver a competitive advantage."
Align offers
multiple managed cloud options
to meet the specific needs of its clients, including Managed Hybrid, Private and Public Cloud Solutions. The company's cloud computing services are a business enabler, improving visibility and reliability while reducing customers' IT spend.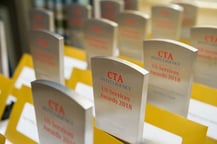 Align's pioneering approach offers a unique suite of cybersecurity compliance and risk management services to its customers, encompassing security awareness training, 24x7x365 monitoring, managed threat protection (Align Guardian), an outsourced virtual Chief Information Security Officer (vCISO), a centralized client-dedicated portal and more.
About Align
Align is a premier global provider of technology infrastructure solutions. For over 30 years, leading firms worldwide have relied on Align to guide them through IT challenges, delivering complete, secure solutions for business change and growth. Align is headquartered in New York City and has offices in London, Chicago, San Francisco, Arizona, New Jersey, Texas and Virginia. Learn more at www.align.com and www.aligncybersecurity.com.
---
Press Contact Information
Align
Katie Sloane
+1 212-844-4078
ksloane@align.com