Company Shortlisted for Best IT Managed Services, Cybersecurity Solution, Cloud Computing Provider, IT Infrastructure Provider, Best IT Consultancy Service and More!
NEW YORK, NY – January 9, 2019 – Align, the premier global provider of infrastructure technology solutions, today announced that it has been shortlisted for "Best IT managed service," "Best cyber-security solution," "Best IT infrastructure provider," "Best public cloud service" and "Best IT consultancy service" in the HFM US Hedge Fund Technology Awards.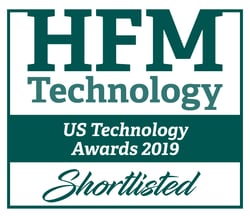 Over the course of 2018, the company has remained at the forefront of Cloud Services, with a focus on Public Cloud, and Cybersecurity Risk Management, providing hedge funds with a complete IT solution to achieve seamless growth, bolster security postures and realize scalability.
"Align's ongoing commitment to innovation and service excellence echoes our momentum worldwide," said Chris Zadrima, Director of Managed Services of Align. "We are thrilled to announce these exciting milestone accomplishments and will remain focused on driving continued success for our hedge fund customers via our cutting-edge platform and heightened cybersecurity solutions."
The HFM US Hedge Fund Technology Awards recognize and reward IT providers serving the hedge fund sector and highlight technology innovation at hedge fund firms. HFM's shortlist evaluation is based on excellence in customer satisfaction, increased market share, brand growth, innovative product development and a forward-thinking approach.

The company was also recognized in the CTA Intelligence US Services Awards 2019, receiving nominations for "Best cloud computing provider," "Best IT infrastructure provider" and "Best cyber-security solution." The CTA Intelligence US Services Awards, now in their sixth year, aim to recognize and reward those service providers to the US managed futures industry that have demonstrated exceptional customer service, advanced product development and progress over the past 12 months.
"Align Cybersecurity™, the company's comprehensive cybersecurity risk management solution, has been triumphant in empowering investment firms to build custom security programs and leverage advanced cyber awareness training to improve their security postures and help eliminate risk," said Vinod Paul, Chief Operating Officer of Align. "Receiving these recognitions from CTA and HFM is an honor and starts 2019 on a great note, underpinning our position as a leader in Cloud Services, Managed IT Services and Cybersecurity Risk Management."
For more information regarding Align's award-winning services, contact us here.

About Align
Align is a premier global provider of technology infrastructure solutions. For over 30 years, leading firms worldwide have relied on Align to guide them through IT challenges, delivering complete, secure solutions for business change and growth. Align is headquartered in New York City and has offices in London, Chicago, San Francisco, Arizona, New Jersey, Texas and Virginia. Learn more at www.align.com and www.aligncybersecurity.com. Check out our blog here.
---
Press Contact Information
Align
Katie Sloane
+1 212-844-4078
ksloane@align.com