NEW YORK, NY – October 4, 2018 – Align, the premier global provider of infrastructure technology solutions, announced today that its Cybersecurity Advisory Practice, Align Cybersecurity™, has been voted as the "Best North American Cyber-Security Services Provider" in the 2018 Hedgeweek USA Awards.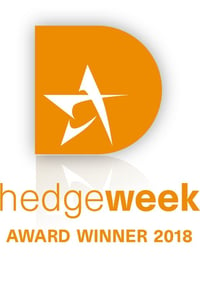 For over 30 years, Align has mastered technology advancements and digital transformation to provide best-in-class solutions for Managed IT Services across cloud services, colocation, cybersecurity, end-user IT support and scalable resourcing.
The company's elite team of subject matter experts have continued to raise the bar for cybersecurity risk management, providing an unparalleled suite of regulatory compliant, flexible solutions encompassing technology, governance and education.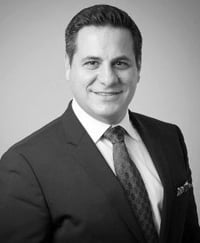 "Align is extremely humbled by this acknowledgment from Hedgeweek and their community of readers," said John Araneo, managing director, Align Cybersecurity, and general counsel, Align. "Today's interconnected world has weaved a web of vulnerabilities and threat vectors so complex, that only a team of subject matter experts from typically dislocated business units could untangle. We created Align Cybersecurity to fill a deficiency and upend siloed solutions with a holistic, forward-thinking approach and comprehensive cybersecurity solution."

The deserving winners of the Hedgeweek USA Awards were based on a peer review system, whereby Hedgeweek readers, consisting of institutional and high net worth investors, fund managers, fund administrators and other industry professionals, cast their vote in an online survey to elect the "best in class" in a series of categories.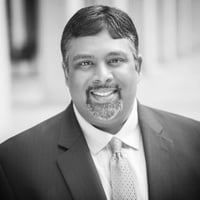 "As the regulatory requirements with respect to cybersecurity compliance continue to blur, and sophistication of cyber threats rise, our Cybersecurity Specialists work tirelessly to keep our clients secure, operating at optimal speeds and performing one step ahead of the competition," said Vinod Paul, chief operating officer of Align. "We are honored to be voted as the 'Best North American Cyber-Security Services Provider' at the Hedgeweek USA Awards, recognizing all Aligners for their hard work and devotion over the past year."

Align Cybersecurity provides a full suite of advisory services, including, but not limited to: Vulnerability Assessments/Penetration Testing, Cybersecurity Risk Management as a Service (Align Risk CSR), Security Awareness Training, Client-Dedicated Cybersecurity Portal, 24x7x365 Managed Threat Protection (Align Guardian), Cybersecurity Posture Assessment, Customized Cybersecurity Programs, Virtual Chief Information Security Officer (vCISO) and Third-Party Management.

To view the full list of winners, visit here.
About Align
Align is a premier global provider of technology infrastructure solutions. For over 30 years, leading firms worldwide have relied on Align to guide them through IT challenges, delivering complete, secure solutions for business change and growth. Align is headquartered in New York City and has offices in London, Chicago, San Francisco, Arizona, New Jersey, Texas and Virginia. Learn more at www.align.com and www.aligncybersecurity.com.
---
Press Contact Information
Align
Katie Sloane
+1 212-844-4078
ksloane@align.com