The following article originally appeared in CRN and was written by Joseph Tsidulko.
In this exclusive interview with CRN, Chris Mihm, director of managed cloud services at Align, discusses the benefits of leveraging Refactr's technology to evolve the company's provisioning and automation procedures.
THE STARTUP'S VISUAL, DRAG-AND-DROP PROVISIONING SERVICE AND AUTOMATION ENGINE DELIVERS "EVERYTHING-AS-A-SERVICE" ACROSS INDUSTRY-STANDARD TECHNOLOGIES AND CLOUDS, SANS CODING SKILLS
NEW YORK, NY – October 11, 2018 – Refactr, a startup looking to shake up the red-hot configuration management arena, launched Wednesday a platform geared toward MSPs that want to ease provisioning of secure cloud environments.

The Seattle-based company founded last year looks to deliver DevOps capabilities with no-code visual tools that connect cloud infrastructure and services, deliver operating system automation and API integrations.

Refactr's Cloud + Security Architect Platform (CSAP), as the name suggests, emphasizes security, allowing small to midsize MSPs focused on verticals like financial services and health care to build enforced configurations and remediate problems, Mike Fraser, Refactr's CEO, told CRN.

"It's about being able to connect anything as a service," Fraser said, spanning Infrastructure, Platform or Software-as-a-Service.

Refactr's founders pivoted last year from Infinite Ops, a Workspace-as-a-Service venture, to focus on the new technology—an area the Infinite Ops experience revealed was fertile with MSP customers."The real value we found was on orchestration and automation," Fraser said.

Rival products like Chef, Red Hat's Ansible and HashiCorp's Terraform are designed for developers, Fraser said. Services providers he encountered often didn't have the in-house skills to put those solutions to work.

Refactr's CSAP delivers turnkey environments through blueprints with drag-and-drop components. It's a DevOps product that enables MSPs to "quickly build out things in public cloud that would normally take days and weeks, on their own," Fraser said.

The platform is rounded out by the ability to run Ansible playbooks, a marketplace with pre-built blueprints, a job manager, cloud templating, and connectors to external systems like VMware's vCloud Director, ConnectWise Manage, and Sophos Central.

"What we're doing now is combining what you would get from a cloud architect and a DevOps engineer to be able to visually design and manage your IT solutions in AWS, Azure and Google Cloud," Fraser said.

For Align, a New York City-based MSP, that was a winning recipe. Chris Mihm, the company's director of managed cloud services, became familiar with Refactr's team in their Infinite Ops days.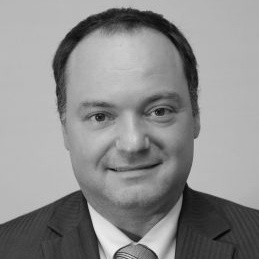 Align had previously struggled with the time it took to manually provision cloud resources and the human error that resulted, Mihm said.
"Trying to provision things consistently and securely was a challenge for us," Mihm said. "We saw early on the value it was going to bring to us."

Align evolved its provisioning and automation procedures with Refactr's technology before the platform's latest updates and wide-scale launch.

"A lot of automation engines require development talent," Mihm said, a resource that is challenging to fill for many MSPs.
The Refactr product "allows someone like myself and team members to go in there, create these blueprints and automation playbooks to do our provisioning" and deliver secure, interconnected cloud services rapidly to their customers, he said.

About Align
Align is a premier global provider of technology infrastructure solutions. For over 30 years, leading firms worldwide have relied on Align to guide them through IT challenges, delivering complete, secure solutions for business change and growth. Align is headquartered in New York City and has offices in London, Chicago, San Francisco, Arizona, New Jersey, Texas and Virginia. Learn more at www.align.com and www.aligncybersecurity.com.