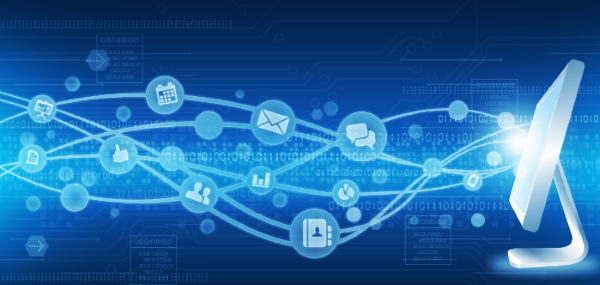 With an increased demand for cost-effective managed services, the role of IT teams continues to shift. Rather than simply managing infrastructure demands, IT teams need to align technical priorities with their business operations. In today's blog, we've outlined a few key trends in IT infrastructure currently impacting the managed services industry landscape.
FLEXIBLE INFRASTRUCTURE
As companies handle greater volumes of data, they need more readily flexible infrastructure. While networks are primarily hardware-driven and more complex, software-defined networking enables smarter, automated networks that are simple to evaluate and manage to accommodate variable network demands. The ability to extend infrastructure with colocation or with public and private cloud solutions also lend themselves to the rise in demand for more flexible infrastructure.
SOFTWARE-DEFINED NETWORKING
Software-defined networking (SDN) can enable rapid scalability which is particularly helpful when network requirements undergo changes in demand. Facilitating network management and efficient network configurations, cloud-based networking improves both performance and productivity. A resilient and redundant network is integral to a thriving IT environment.
CAPACITY OPTIMIZATION
Systems administrators aim to improve server resource utilization, however, they often find a significant number of virtual workloads that are not being used at all. While this may inspire migrating workloads to the cloud, it's then important to keep an eye out for over-provisioning and overspending on cloud resources or stranded capacity. Right-sizing capacity to precise enterprise needs is an ongoing challenge. Focusing on capacity, utilization and density can significantly extend the lifespan of your existing IT infrastructure.
CLOUD ADOPTION
Cloud service providers offer purpose-built solutions and incremental technologies to help companies dispel any apprehension about migrating to the cloud. Managed cloud solutions can deliver cloud computing optimization, monitoring, resiliency and security.
SECURITY
One of the largest motivators for investing in updated networking technology is to augment security. With the rise of increasingly sophisticated attacks and advancements made in cloud computing and virtualization, network security mechanisms need to keep up.
BEYOND TRADITIONAL IT
MSPs are now thinking more about how technology can strategically enable businesses to improve productivity and enter new markets. Next-generation managed service providers will go beyond supporting technology infrastructure and aim to address existing pain points, lower operational and hardware costs, avoid downtime and enhance security. Businesses are demanding agility to stay competitive and remain innovative.
WORKPLACE TECHNOLOGY AND OFFICE DESIGN
Aligning workplace technology and office design with business outcomes is vital to the success of digital transformation efforts. Unfortunately, some workplace implications can be overlooked in technology overhauls. Next-Gen IT Service providers are aiming at bolstering employee engagement and agility through workplaces that foster collaboration and be able to do so without negatively impacting operations.
Technology landscapes are ever changing, and businesses need to evolve in tandem. Managing and updating an IT environment is essential to keeping downtime at bay and business running smoothly. Align Managed Services can help you reduce current and future operational costs, design networks that are built for growth, simplify data management and increase agility and efficiency. Contact Align's professional services experts to learn more about how to leverage these key trends in 2019 and maximize value and security for your business.