Cybersecurity is a diverse and to most, a generally unfamiliar challenge, which the investment management industry needs to approach from several angles in order to be effective.
This article was originally published in Hedgeweek
Unfortunately, there is no black box, single hire or other singular silver bullet solution that will solve the cybersecurity challenge by itself. So organizations need to be prepared by having an array of multiple solutions and tools at their disposal to defend against, respond to and remediate a potential attack.
The standards for cybersecurity compliance are currently undergoing significant overhaul, with the industry regulators contemplating a new regime entirely and the institutional investment community driving ODD firms to heighten security standards. Regulation is supporting this change with state, federal and global laws and security frameworks, standards and other requirements all becoming more comprehensive in relation to deliverables and controls.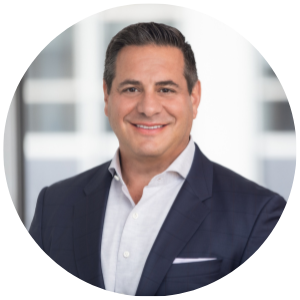 "The world is really in a perpetual state of breach and there is no infallible solution that will guarantee a breach will not occur period," says John Araneo (pictured - left), managing director, cybersecurity and general counsel, Align, "Luckily there remains no law, regulation or other rule that requires firms to provide a guarantee of absolute immunity from breaches, but rather the current requirements are simply that firms develop a combination of reasonable defenses and thoughtful and appropriately-scaled controls designed to respond and remediate any cyber security events."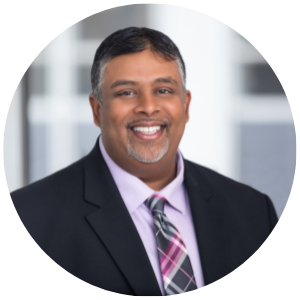 Vinod Paul (pictured - left), COO, Align, explains how increased regulation, ODD standards that continue to push for operational transparency, the decentralized workforce and cybersecurity risks generally have all converged and coalesced on the shoulders of the investment management industry.

"Our Cybersecurity Advisory solution is one of several pillars that support Align's overall approach to the investment management industry. This is based on the belief that, as the world becomes more and more digital, the underlying technological infrastructure of any investment management firm must be more robust, sophisticated, transparent and secure than ever before," Paul adds.
The Align Managed Services leadership team recognized this back in 2015 and they believe that they have designed the new prototype MSP for investment advisors for the next few decades.
According to Araneo, Align's approach to cybersecurity within investment management is unique: "We understand cybersecurity is a multifactorial challenge that requires a multidisciplinary approach. Align is one of the industry's leading firm that combines robust managed IT solutions alongside of complementing cybersecurity advisory services, allowing our clients to attack cybersecurity challenges on technological, operational, governance, security and compliance levels, contemporaneously, efficiently and at an appropriately scaled cadence."
As the industry continues to develop and progress, Araneo and Paul point to the sophistication of the firm's clients: "They will continue to become more informed and more demanding in their needs for technology and cybersecurity compliance. As technology, IT, and cybersecurity continue to evolve, Align will remain focused on the changes in the road and adapt swiftly and decisively to stay ahead of the industry and what our clients need."
Align's comprehensive managed IT services encompass everything from cloud computing and outsourced IT support, to Cybersecurity services that encompass information protection, user access, threat and vulnerability management, mobile security and incident response services. As a premier, award-winning Managed Service Provider with a specialty in the highly demanding financial services vertical, Align deeply understands the complexities of running successful and secure IT infrastructure.
Align was named "Best Cybersecurity Provider" in the 2022 U.S. Hedgeweek Awards.
Read the full press release here.