In today's digital age, Wi-Fi has become an essential part of our daily lives. From enabling video conferencing to communicating and collaborating with colleagues, Wi-Fi is the backbone of our connected world.
Additionally, with the rise of smart offices, IoT devices, and remote work, Wi-Fi has become more critical than ever. However, Wi-Fi technology has also come a long way since its inception, and it continues to evolve rapidly to keep up with the growing demands of our always-on lifestyle. In its early days, Wi-Fi was more a focused solution for home users in need of internet access, but now it has expanded its reach to every aspect of our lives, including at the office. As a result, there is a pressing need for more bandwidth, faster speeds, security, reliability and usability.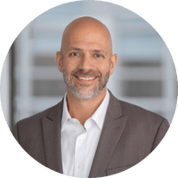 Trey Somers, Managing Director of Align's Workplace Technology division states, "As modern businesses continue to evolve their hybrid work offerings, the demand for reliable, secure and fast Wi-Fi in the office is paramount. Wireless access in the workplace is no longer a "nice to have" feature but rather a hard requirement for an effective and efficient workforce."
This evolution of Wi-Fi is ever changing, and the next generation promises to bring even more innovation and convenience to our lives as wireless devices continue to advance alongside workplace and technology standards.
Today's Leading Edge in Wi-Fi 6
Wi-Fi 6 (802.11ax) was released in 2019 and represents an advancement from its predecessor, Wi-Fi 5 (802.11ac). While the foundation of this new standard is technological, the primary drivers of its adoption are the increased reliance on Wi-Fi for connectivity and the demand for higher speeds, better capacity/coverage, reliability, security, and improved latency in both the enterprise and consumer markets. Wi-Fi 6 is particularly suitable for supporting smart offices, as well as real-time industrial IoT applications in enterprises.
Benefits of Wi-Fi 6
The faster speeds offered by Wi-Fi 6 are due to multiple enhancements, including increased data rates of up to 9.6 Gbps [theoretical maximum] and the ability to support up to 160 MHz bandwidth channels. These features allow faster file transfers, smoother streaming, and improved overall network performance.
In terms of security, Wi-Fi 6 incorporates WPA3 (Wi-Fi Protected Access III) encryption. WPA3 uses stronger encryption algorithms and protects against attacks such as brute force and offline dictionary attacks, making it more difficult for hackers to access a Wi-Fi network.
Another benefit of Wi-Fi 6 is the introduction of target wake time (TWT) technology. This feature allows devices to enter a low-power state when they're not in use, reducing power consumption and prolonging battery life. This is useful for IoT devices that may be deployed in large numbers and need to conserve battery life to avoid frequent maintenance.
What You Need to Know About Switching Over to Wi-Fi 6
Switching over to Wi-Fi 6 requires a few key steps to ensure compatibility and optimal performance. First, it's crucial to ensure that both the routers and end devices support Wi-Fi 6. Without this compatibility, users will not be able to take immediate advantage of the faster speeds and improved efficiency offered by the new standard. Although, future proofing is typically a good consideration with similar technologies.
There is a trade-off between new security features and compatibility with older devices. If the WPA3 authentication protocol is utilized, there is a risk that some older devices will not be able to access the Wi-Fi network. In such cases, it may be necessary to use an older security protocol to ensure compatibility, although this will come at the cost of reduced security.
There may also be compatibility issues with certain devices such as printers. In such cases, a common approach is to create a separate SSID with the older settings, which allows these older devices to join the Wi-Fi network. Users should not be given credentials for this separate SSID, and only these specific devices should be allowed to join. They can be on the same VLAN as the users if needed for software functionality, but access should be limited to only the compatibility based devices.
Wi-Fi 6E
Wi-Fi 6E is the latest iteration of the Wi-Fi 6 standard, which operates on a new 6 GHz frequency band. This band offers wider channels, higher speeds, and lower latency than the existing 2.4 GHz and 5 GHz bands. Compared to the update from Wi-Fi 5 to Wi-Fi 6, Wi-Fi 6E marks a much more significant upgrade to the service. This expansion into a completely new frequency band is a much larger leap forward (specifically in the way it quadruples the amount of airwaves available for broadcast) than improvements to data rates and bandwidth channels. In fact, this is the biggest spectrum addition to Wi-Fi since 1989. However, Wi-Fi 6E is not yet widely deployed and it has only been in the last 6 months that Wi-Fi 6E compatible devices, such as laptops and smartphones, have started to become available.
It is important to note that while Wi-Fi 6E is the latest and most advanced standard yet, it will not become mainstream for a few years as Wi-Fi 6 adoption is still in progress. Wi-Fi 6E is currently designed for indoor use, as outdoor use involves frequency coordination with the Federal Communications Commission (FCC) to prevent interference with incumbent users.
Despite being in the early stages of adoption, Wi-Fi 6E has the potential to improve the performance of Wi-Fi networks. Its wider channels and higher speeds enable faster and more efficient data transfers, which can benefit a wide range of applications such as video streaming, gaming, and IoT devices. However, the widespread adoption of Wi-Fi 6E will depend on the availability of compatible devices and the continued deployment of infrastructure that supports the 6 GHz band. Wifi6E is still pending formal adoption in some countries.
Wi-Fi 7
As of April 2023, Wi-Fi 7 is still years away from becoming a realistic deployment, and it is not yet a technology that individuals or businesses need to worry about preparing for. While there is currently no formal standard for Wi-Fi 7, industry experts predict it will provide even faster speeds and lower latency than Wi-Fi 6E, potentially using new frequency bands and more advanced modulation techniques.
Additionally, it may incorporate features such as enhanced security and more efficient use of network resources. However, until a formal standard is released and adopted, the exact features and capabilities of Wi-Fi 7 will remain uncertain.
Connect with an Expert from Align
Upgrading your Wi-Fi network can be a daunting task, but Align's expertise can make the process easier. Align has decades of experience in the installation of dependable, high-quality networks that cater to your present workflow and are adaptable to future upgrades and expansions.
Our Workplace Technology team specializes in creating strategies and implementing scalable network and Wi-Fi solutions suitable for businesses of any size, as well as the expertise to assist to manage the entire process.
With experienced professionals and comprehensive program management, Align offers Wi-Fi knowledge and expertise. Our team can provide informed advisory services to help you make the right decisions for your business. We also offer end-to-end vendor and program management to ensure your Wi-Fi upgrade is seamless and stress-free.
Contact us today to accelerate your network transformation.