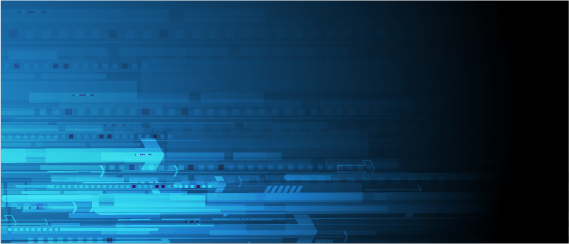 Photo Credit: © kras99 - stock.adobe.com
It's often not a question of if you'll need to plan a migration, but when. There are many business drivers for undertaking a migration—reduce operations cost, achieve better efficiencies, address lease expiration or end-of-support issues and accomplish a smaller technology footprint, to name a few. A poorly executed migration can lead to outages, data loss, wasted time and money and even the loss of jobs.

Harnessing expert guidance and applying a strategic migration planning approach are essential to making complex moves seamless and successful. Following best practices will enable you to achieve the migration results you want and get your company's technology strategy "aligned" for the future.
Current State: Start from the Beginning
The first consideration should be a current state assessment of your technology environment; how can a firm be strategic if you don't have complete insight into your current environment? What hardware is currently being used to support the applications and workloads, and why? Is any of it obsolete or end-of-life? What are the dependencies for each application and workload? When successfully migrating to the cloud, a new data center or new infrastructure, it's important to know how applications function today, in their current state. As you look toward your migration objectives, focus on three important requirements: what is my physical infrastructure (physical inventory), where are my applications/workloads hosted, are there any network dependencies (logical discovery) and what criticality level is the application (criticality level)? Gathering these streams of information will provide the answers for what you need to do with your applications when you migrate.
Future State: Impact on Future Operating Model
Once you have established what your current state is, it's time to plan out where you're going. Carrying over the "why" of your migration, how does your future state strategy solve your current state problems? Plan out where your applications will reside based on best-fit and project scope. Will you focus on migrating workloads to the cloud? Perhaps a more user-friendly platform? Are you migrating "as-is" or will new servers and infrastructure be deployed? The architecture of your future state will be a critical point of reference in the migration process—it needs to be done right. A poorly-designed or absent future state plan can derail the entire migration or create roadblocks throughout your entire organization. Don't skip this step; know where you're going!
The Plan: Create Your RoadMap
With a distinctly understood current state and a defined end state, the next step is to assess readiness and the migration approach. "Readiness" checks assess the current state and whether the application can be easily migrated to end state without remediation. Understanding any technical impediment to migration is critical to understand and mitigate at this stage. Readiness states and the end state strategy will define the migration approach. It is time to build your migration plan, confirm your migration tooling and start detailed dependency tracking. Deciding your KPI's, migration waves and resource plan are all essential activities during this stage.
Execute: Make It Happen!
With everything in place and your plan laid out in front of you, it's time to commence migrations. In taking the time to plan the process carefully, you have laid the foundation for smoother, lower risk migrations. Depending on the complexities of your organization or business processes – including factors like file path mapping, user credentials and hardware configurations – migrations can involve huge changes and critically specific details, so a thorough approach is the key to success. It's also essential to test comprehensively before going live.

Migrations can be a complicated operation, but it doesn't have to be intimidating. By breaking down each step, practicing due diligence and comprehensively understanding the process, you'll be on your way to future state in no time. Align brings over three decades of experience and a comprehensive approach to migrations, ensuring the very best in current and future state assessment and results-driven migrations to get you where you want to be. If you're already dreaming about your future state, let's start a conversation and find the solution that's best for you.