The following excerpt originally appeared in Gigabit and Business Chief North America Magazines and was written by Dale Benton and produced by Tom Venturo.
Read on for part two in our series, "Market Leading Solutions in an Evolving Digital Landscape." Align's subject matter experts detail the present and future data center landscape, concerning the emergence of new technologies, rising trends and critical development to remain competitive in today's market.
Exclusive insights from Art Dooling, Principal of Align – Assessments and Migrations, and Tom Weber, Director of Data Center and Design of Align.
Key for Align is understanding exactly how and where the market is shifting and this is achieved by its close collaboration with clients and partners across the globe. Align works with major customers across all market sectors and Dooling believes that each client and each relationship provides Align's entire value chain, the client.

"As a firm we are technology agnostic and we present ideas and recommendations based on client needs," says Weber. "So what we have done is we have ensured that in every area of our business we have people who know their specialty and are true leaders in that field."
"Our professionals are so knowledgeable, in all the leading solutions, that I can lean back and ask a question or ask for an opinion from any one of our Subject Matter Experts (SME), whether it's a networking architecture question or a simple cable plant item. My SME colleague can give me the right insight or multiple options to solve our customer's challenge. That's real value for our customers."
"WE HAVE ENSURED THAT IN EVERY AREA OF OUR BUSINESS WE HAVE PEOPLE WHO KNOW THEIR SPECIALTY AND ARE TRUE LEADERS IN THAT FIELD." — TOM WEBER, DIRECTOR OF DATA CENTER AND DESIGN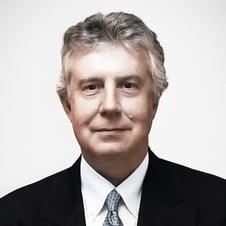 Naturally, as a technology company that has been in business for over three decades, Align has established and fostered key strategic partners to help the company to continue to grow and remain a leader in the field. But what is it that makes a key partner? How does Align not only select the "right" partner but continue to work with that partner both today and in the future? For Align, it's a combination of working with leaders in the field, but also leaders who are willing to grow with Align.

"We try to look first at the leaders in the field, but also ask: who is innovating? Who is sticking with their product and selling it year in, year out? And who is actually seeing issues out in the field and making manufacturing changes to solve these issues?" says Weber.

Weber recognizes that it's not a one-way relationship and that Align must allow itself to be held to the same standards that it expects of its partner network.

"I think they look at it the same way. There are leaders in the field, and then there are innovators. If you can get both in one company, that's tremendous. We are committed to finding partners who employ the leading innovators and the strongest leaders in the field."

Dooling feels that this is best represented in the company's approach to Managed IT Services. For him it is imperative that the company understands what "Day-Two" looks like, not only for the partners, but also for the client.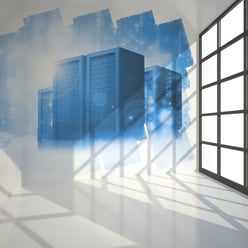 "Sure, it's great we sold a solution and are working together, but then what?" asks Dooling. "What happens in 12 months or five years' time and they're looking to expand or grow? Where will this technology take them? I think that's what we're smart about, asking those questions to understand where these technologies are going and how we can grow together."

Having been with Align from the very beginning, Weber has seen first-hand just how much the company strives to be the very best. For him this isn't just talking the talk, as he says Align truly "walks it" and he can point to a number of successful engagements as proof. But it's not just about the size of a client or the profit margins that Align has amassed and achieved over the years, Weber believes the success can be measured by one simple metric.

"We have been incredibly successful over the years and for me it's down to our communication and our honesty," says Weber. "We aren't the cheapest firm out there, but we strive to be the premier firm for our clients, and we are delivering on that. In my time here I can honestly say we have never lost a client due to not meeting expectations. We have always met and exceeded them because of our people, our process and our tools." And a measure of that is that over 90% of Align's customers are repeat clients.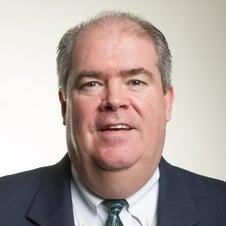 As the company looks to the future — with Dooling readily admitting that he and the business has to have an eye well and truly on tomorrow — it is those three elements that he identifies as the key to the longevity of Align both now and in the future.

"For me our value comes from the processes that we have in place, the expertise that we have, and the tools that we use," he says. "We really take every project personally, and if we're taking on a project for you, it's going to get done and it's going to get done better than anyone else could do it."