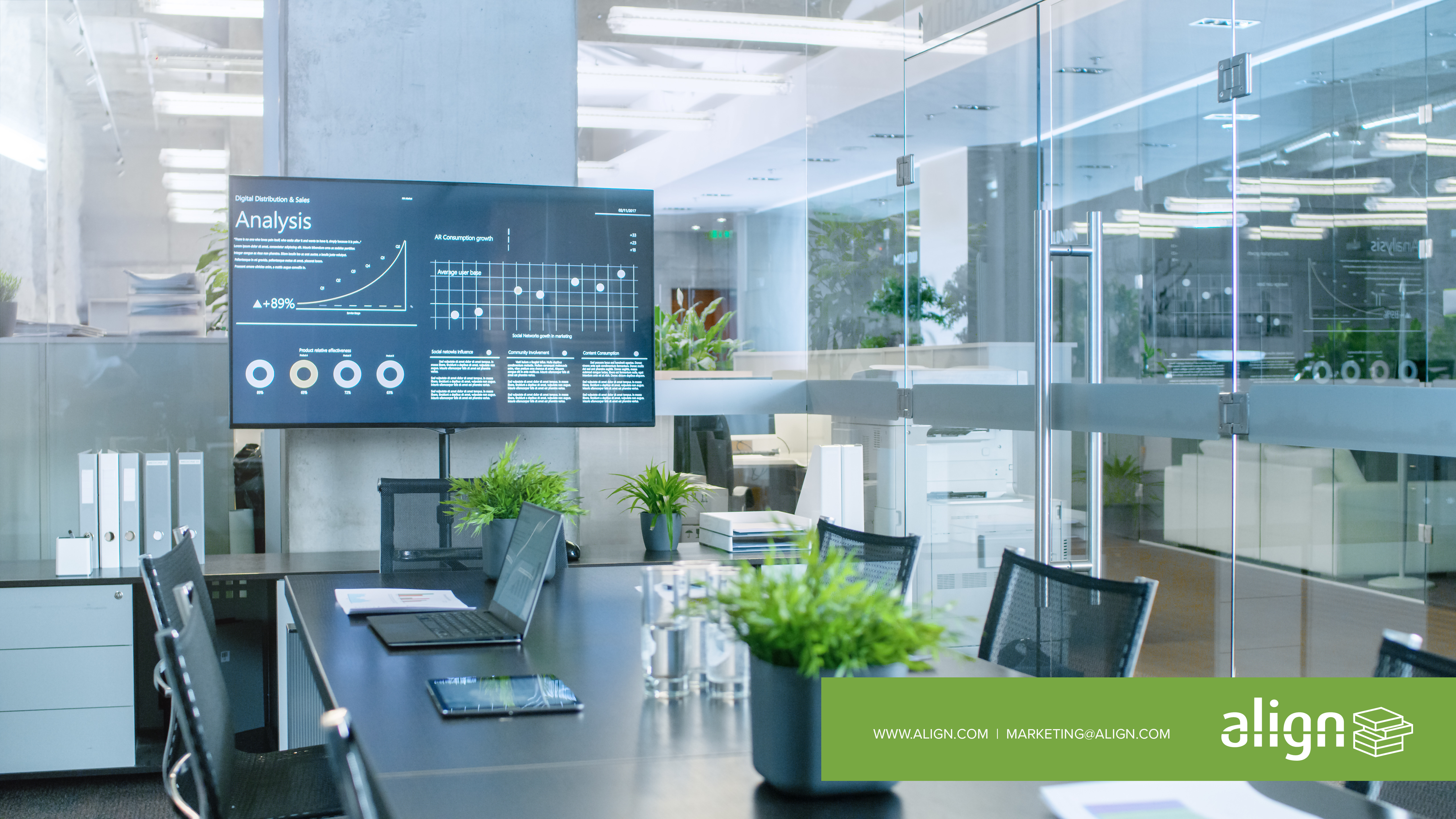 Photo Credit: © Gorodenkoff - stock.adobe.com
You're about to give a presentation to a group of your colleagues. The presentation itself has come together nicely, but you're not entirely confident how to go about reserving a meeting room, or how you will connect your machine to the presentation display. To complicate matters further, some of your colleagues will be participating remotely. This tangle of potential problems can be made seamless and simple by utilizing a fully-integrated audiovisual solution.
With the help of HDMI signal extenders, multiple connectivity options for presenting (ideally to a beautiful 4k display), wireless display capabilities from bring your own devices (and tabletop phone conferencing, your presentation is sure to go smoothly! But first, you need to reserve the space you plan to present in.
Finding a Space
If you utilize an email client such as Outlook, you can quickly view the availability of a coworker without pestering them, and you can send a meeting invitation that works with everyone's schedules. The beauty of such a system is that room availability can also be determined using Outlook. For example, if you happen to try to book a room when there is no availability, it immediately rejects your invitation. Furthermore, once you have successfully booked the room, you can check into the room itself with the mere click of a button to confirm that you are present for the reservation.
Connectivity
Being limited in your presentation abilities by the length of an HDMI cable is an easily solvableissue. Using an HDMI extender, you can amplify the HDMI signal without the need for an adapter. However, it's also inconvenient to find that the only method to display is via HDMI, but you lack an HDMI port on your machine. A well-equipped presentation room should provide options to connect via HDMI, VGA, DisplayPort, Thunderbolt, etc. Having all these options at your disposal in the form of a table cable cubby will make connecting and opening your presentation utterly seamless.
Cable cubby enclosures provide unobtrusive access to AV cables and power, which are customizable to meet your unique business needs. If none of these physical connections are available to you, the ability to connect wirelessly solves the problem. To connect wirelessly to the display, you would be able to just enter a URL into your browser and then authenticate using a code shown on the display.
Enhanced communication via voIP
With tabletop telephone conferencing, you can converse in a group setting with high audio clarity using Voice over Internet Protocol (VoIP). VoIP delivers voice communications using Internet Protocol networks, rather than the traditional public switched telephone network. Not only does tabletop conferencing increase productivity by facilitating collaboration with remote coworkers, but using VoIP instead of traditional phone sources could save you money. An additional convenience is that if you are able to move with your phone throughout the office, incoming calls are automatically routed to your extension, wherever you connect to the network.
Whether you're looking to improve your workplace environment by leveraging new technology solutions or are seeking to increase collaboration, Align's innovative audiovisual technologies and AV integration experts can help your organization meet its business goals.
Align's Audio Visual Systems Integration Experts and Workplace Technology Specialists are just one click away.