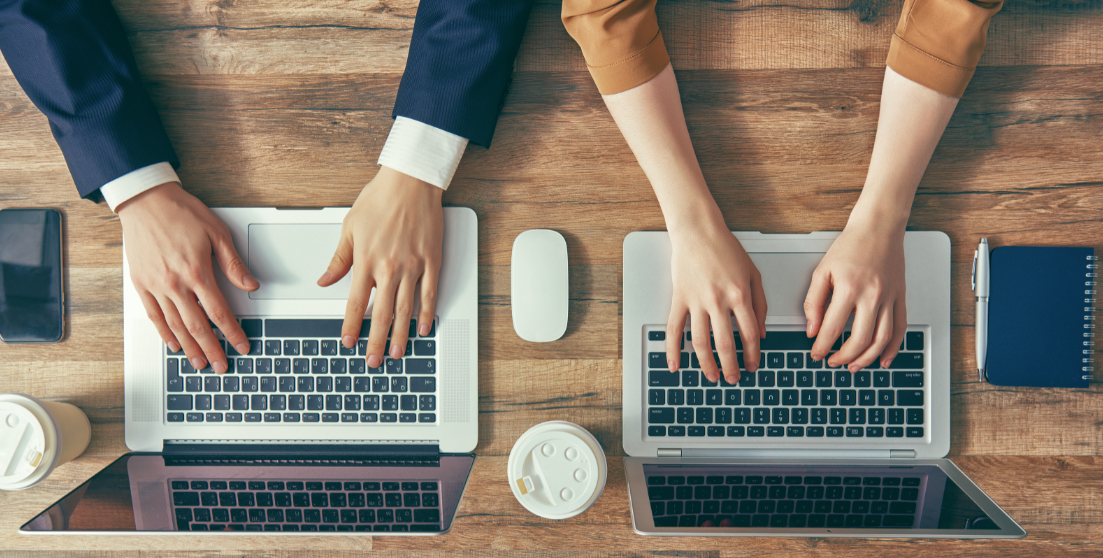 The pressure is higher than ever for business leaders to leverage new tools and capabilities to attract and retain top talent. Your company culture is an essential piece of this equation and your organization's digital user experience influences both day-to-day operations and professional relationships. In today's blog, we discuss methods to engage technology to improve your firm's culture, make employees happier and increase their level of engagement with the firm and its objectives.
Workplace Physical Security
Safety and security are imperative in any business. Open floor plans can increase the challenge of regulating access while still maintaining an environment of openness and transparency. Having robust and scalable security systems in place that are still unobtrusive allow employees, clients and guests to move effortlessly through permitted areas is a delicate balance to strike. Leveraging wireless protocols like Bluetooth and personal devices like smartphones can help both increase security and reduce the impact to the user. Modern cameras, IoT sensors, and advanced analytical security systems are also ways to integrate security more seamlessly into your environment. With the right systems in place, you can foster a culture of trust while still maintaining appropriate controls and tracking.
The "Room" Where It Happens
The digital office anchored in collaboration no longer reduced to geographical areas or a single conference room. Today's technologies allow organizations to create a culture of teamwork. Using technologies such as state-of-the-art video conferencing and DevOps inspired project teamwork tools not only keep things more efficient, they also allow for real-time collaboration, enhanced project management and improved analytics. Capabilities that make leadership more accessible and with removal of barriers and hierarchy to augment idea sharing across departments and seniority levels.
Diversity and Inclusion Initiatives

Diversity in the workplace is vital to your reputation, competitive advantage and ability to innovate. By using technologies to create common platforms, your organization can create its unique sense of community. Intuitive technologies that mimic consumer IT concepts and user interfaces help to remove employees' anxieties around new tech tools and help to create a more level playing field across the spectrum. It is also imperative to give remote employees a "seat at the table" through videos or daily huddles so that people feel as though they are collocated. Immersive video conferencing systems that track speakers and automatically adjust cameras make sessions more interactive and tend to draw participants into the conversation.
Improve Training and Opportunities
Digital workplace technologies are not only transforming how businesses run; they are also enhancing how organizations train and advance their workforce. Advances in AV and networking have broken down geographic barriers and enabled training sessions to be broadcast live to remote users as well as stored for later sharing. Content management and training systems not only track progress but encourage participation through context-sensitive guidance and gamification. Similarly, real-time and near-real-time bidirectional feedback mechanisms help track performance and inform career development processes.
Communication

Business communication is taken to the next level with the emergence of social networking influenced collaboration tools (i.e. Slack, Trello, Teams, basecamp, Monday). While approaches vary, these tools facilitate collaboration, organize project workflow, and provide a single, constantly up to date source of project information. In many cases automated live dashboards replace static, point-in-time views with real time data and analytics. Not only do these tools improve efficiency and transparency, they also allow for your teams to inject fun, inside jokes and share personal experiences to feel more connected.
Conclusion
Now more than ever, the technologies your organization currently uses represent not only how you get things done, but also your firm's core mission and values. They create the optics you are judged on by employees and clients. Are you forward thinking or stuck in the old ways of doing things? Are your people empowered and trusted? There are countless ways these capabilities can heighten your business relationships, transform collaboration and develop talent. The experts at Align have created tailored and scalable solutions so that clients can make informed technology choices to transform their operations and space. Contact us to learn more about our process and how we work with your IT and AV teams to take your firm's culture to the next level, dazzle your clients and build strong affiliations across your teams.