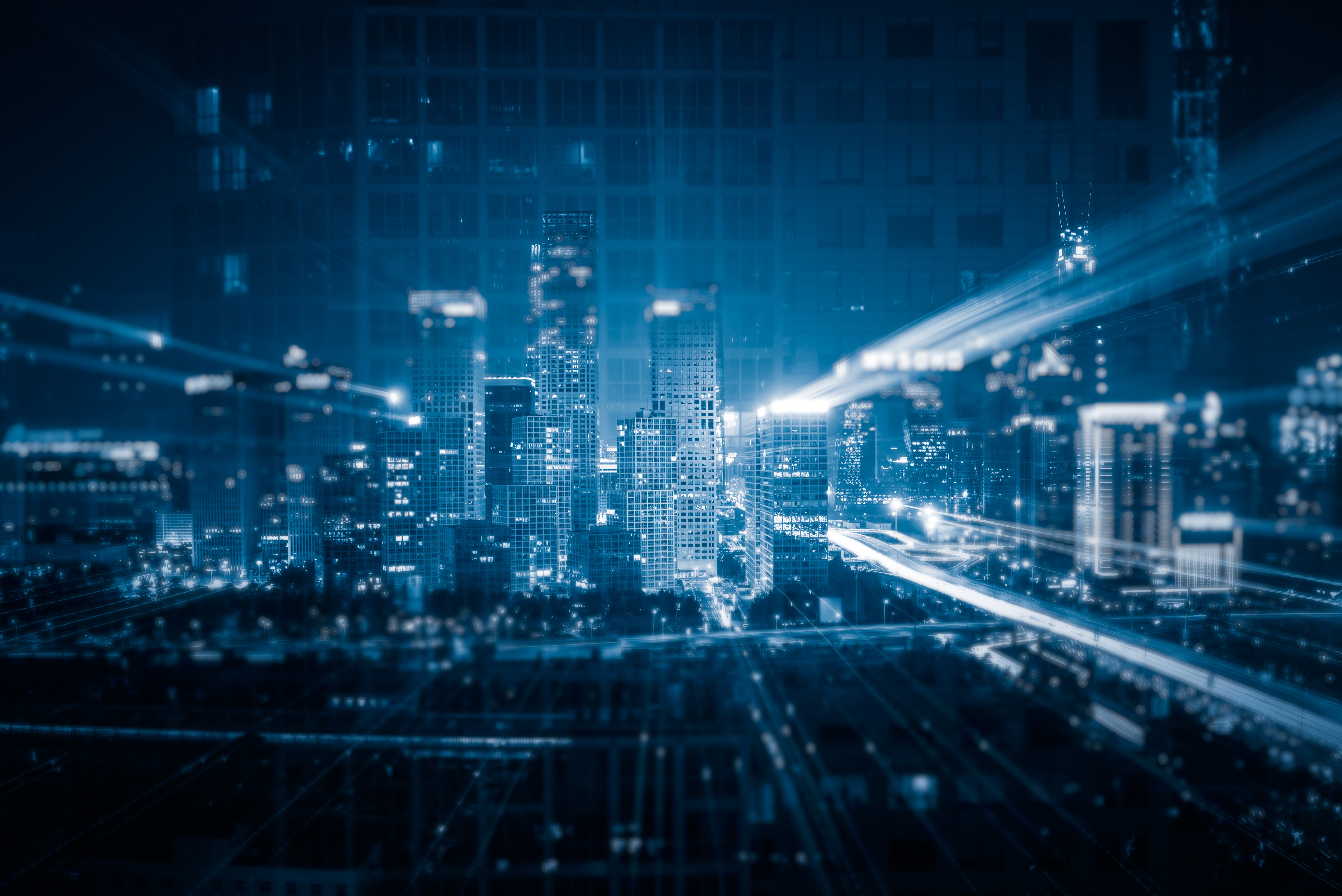 The new digital workplace brings a wealth of data-driven analytical tools to management teams to support operations, IT spend, scalability and your ability to innovate. According to Statista, the total installed base of IoT connected devices is projected to amount to approximately 75 billion worldwide by 2025. In today's blog, we examine how the latest IoT technologies are poised to transform the way your organization manages its second most expensive budget item (after personnel), your firm's office space. (Photo Credit: fanjianhua@freepik.com)
How It Works
Office sensors are indoor motion-detecting devices that use infrared, ultrasonic, microwave, or similar technology to detect occupancy. The sensors collect data at each endpoint, transmit the data to a gateway, which then relays it via 4G or corporate WiFi/Internet to the cloud-based repository. Various cloud-based tools provide data aggregation, analytics and reporting to provide insight on space utilization.
Security Considerations
Security is always a consideration. Most solutions look to deploy sensors on independent networks that operate on either discrete physical networks or isolated wireless networks that are separate from the corporate network. In some instances, vendors will use radio frequencies outside of the WiFi and Bluetooth spectrums to avoid interference with corporate systems. These and other safeguards like encryption help mitigate security risks.
The Data Speaks for Itself
Many times, there is a disconnect between how employees believe they are utilizing space vs. the reality of day to day operations. Before you invest in additional floors, conference rooms and expensive equipment, you should consider leveraging an occupancy study to deliver a holistic view of how employees are using various spaces.
IoT based occupancy studies are more robust than traditional methods. IoT sensors can more accurately count users, the duration of their stay in a given space, and movement patterns. They can also monitor additional factors such as temperature, lighting levels, air quality, and noise levels.
Next Level Reporting
These studies offer continuous monitoring vs. point in time assessments. Traditional methods include space counters with clipboards recording space usage in a given floor 30-60 minutes. Data was aggregated, input into a tool, and reports were run. IoT sensors autonomously deliver a continuous flow of data to the repository ensuring accuracy and completeness of the data set. Standard reports can be generated at regular intervals but the continuous data flow allows ad-hoc reports to provide up-to-the-minute information.
Advanced Analytics
Increased analytical capabilities provide more in-depth analysis, the ability to correlate multiple variables, and flexible report structures. Also, historical data can be used to project "what-if" analyses that enable real estate professionals to model the impact of various changes.
Occupancy management systems and reports help drive space design decisions, including but not limited to the number and size of:
Conference rooms
Huddle rooms
Employee lounges
Collaborative centers
Workstations
Hoteling stations
Offices
Multi-purpose conference rooms
Boardrooms
Team rooms
High energy rooms
Reception area
Sample questions clients have answered through the analytical tools include:
Huddle room utilization throughout the day/week/month
Quantity and frequency of meetings by user count
Impact of adding or eliminating specific room types
Employee movement patterns in the workplace
What are the preferred employee communication methods?
What areas are under-utilized?
Does it correlate with: Temperature? Equipment failures? Sunlight? Noise?
Occupancy management systems can also integrate with other corporate systems:
BMS, HVAC controls, lighting controls, attendance, security
Improve Your Culture
Employee engagement continues to be a crucial factor to the success of any business. It's best to involve your staff in the process, conduct personnel surveys and interviews to promote discussions when reviewing reports from various IoT devices. You may be surprised to learn that employees need more quiet space and more huddle rooms with less need for large formal conference rooms. Having your staff involved will continue to justify creating a new workspace that facilitates workflow with employees that are more empowered and productive.
Conclusion
Whether you want to save money on your real estate costs or create a new culture of flex work to increase employee satisfaction and retention, the use of IoT technology can make visible the multiple ways to transform your office space and user experience.
Data-centric analysis from sensor technology can drive strategic planning for:
New Spaces
Re-stacks or optimizations based on continuous monitoring of existing space
Accommodating growth or consolidation
Business units requesting more space
By working with Align's experts, you can receive the crucial data necessary to conduct a comprehensive workplace analysis and make data-driven decisions that will create fit for purpose spaces throughout your firm.