The following article originally appeared in Hedgeweek.
In this exclusive interview with Hedgeweek, Vinod Paul and John Araneo discuss Align's recognition as Hedgeweek's 2021's Best Cybersecurity Provider as well as Align's cutting-edge cybersecurity offering.
It has been almost a decade since regulators asserted jurisdiction over networks, and yet cyber risk continues to plague the alternative investment management (AIM) space. Services offered by those such as 2021's Best Cybersecurity Provider, therefore, remain imperative.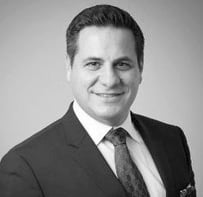 John Araneo, Managing Director, Cybersecurity & General Counsel, believes that Align was chosen for this award for one reason: innovation.
He says: "The Align Cybersecurity team really pioneered the concept of providing model cybersecurity programmes that are appropriately scaled for investment advisers. Align was the first firm to intentionally design a full-on cybersecurity advisory team as part of a managed IT service provider."
Align's team made a conscious decision to build its cyber services inside of an MSP because:
Although Cybersecurity and IT are independent and autonomous business functions, they are inextricably intertwined, and a model Cybersecurity Programme can only exist if it has meaningful connective tissue with the IT function; and
Although Cybersecurity must engage with technology, many other fundamental controls are not technological in nature. Align's multi-disciplinary team and dynamic solutions address cybersecurity risk not just at technological level, but also from compliance, operational and governance perspectives. Align provides IT and Cybersecurity Advisory services harmoniously, albeit each with its own independent voice and team leads, resulting in substantial efficiencies and economies for Align's clients.
Align, like most others, has been impacted by the disruption of the last 18 months, but Araneo believes that Align was in a more advantageous position than many in the industry. "Align's Managed Services platform was architected with a decentralised workforce in mind," he says. "The past 18 months showcased how our platform was able to support our clients during this tectonic, societal change."
Align Managed Services and its dedicated Cybersecurity team ensured clients were able to operate their firms seamlessly and securely, while addressing the compliance, operational and security challenges associated with this shift. "Our clients experienced zero interruptions, distraction or issues with their networks and security surrounding their data pools and workflows," Araneo says.
To meet client demand, Align is continually evolving its services to account for how the industry as a whole (i.e., managers, their advisors, consultants, service providers and institutional investors) have become more educated and receptive to sharing information relating to data security.
Araneo says: "This has allowed us to deliver our Cybersecurity Advisory Services much more efficiently, cost-effectively and with more meaningful, practical information. Cybersecurity spending, like cybersecurity risk itself, is not going away any time soon."
Over the next 18 months, Align believes that cybersecurity risks, and the concomitant solutions that continue to emerge to address these risks, will continue to thrive and evolve.
"These various evolving cybersecurity controls will continue to adapt to the everchanging threat vectors, regulatory regimes, technologies, prevailing security standards and other changes in the workplace, and point to a more fundamental trend we are already seeing, with managers approaching Cybersecurity from the ground up by focusing and investing more on its underlying IT infrastructure, the construct upon which any Cybersecurity Programme is ultimately built," Araneo concludes.
Align was named "Best Cybersecurity Provider" in the U.S. Hedgeweek Awards. Read the full press release here.