2022 Global Data Center Outlook & Predictions for 2023
Align Data Center Experts Weigh in:
2022 Global Data Center Outlook and Takeaways for 2023
The JLL H1 2022 Global Data Center Outlook offers insights based on market research that should inform the way we look to the second half of the year. Today, we evaluate these industry predictions and offer up Align's take on them, if they have come to fruition, and how we think they may impact 2023.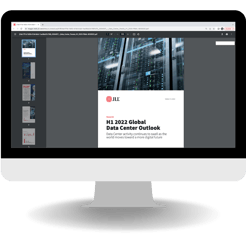 JLL earmarked five major trends in the first half of 2022 that they predicted would have the most significant impact on the way the industry did business in the second half of the year. We've weighed in on them all – evaluating how impactful they ultimately were on the remainder of the year and if we predict they will remain relevant as 2023 begins.
1. Limited availability of power and land in major markets will stimulate expansion into non-traditional hubs.
Within the first half of 2022, U.S. market demand has already reached 1,087 MW, which is over 95% if the total demand we saw for the year in 2021. This year has seen unprecedented amounts of leasing activity, which has created increasing strain in an already challenged market. This leasing and construction boom marks preemptive efforts from operators to catch the constantly growing needs of an increasingly digital world. The next problem? How to power these new sites.
Align Weighs In: Tom Weber, Managing Director, Data Center Solutions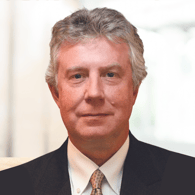 We have already started to see the mounting issues with power availability from our work with various clients and partners. Align has large presence in Ashburn, Virginia and have recently experienced clients and providers becoming increasingly concerned about the ability for power providers to keep up with expansion plans. In fact, we have seen developers shift to highlight alternative options within the same geographic areas to avoid bottlenecks with power availability. For example, we've seen providers begin to take advantage of the dense fiber network in the Virginia area to extend a logical network to another location via a cross connection.
Additionally, clients have also started to reanalyze their availability zone planning to avoid perceived stone walls in land and power availability planning. A 3-to-5-year capacity outlook is not far enough out considering the supply chain issues that are still currently fluctuating. For example, a certain busway manufacturer is now quoting 8 months to ship a solution. When you consider that an accurate timeline would consist of an additional three months to account for standard shipping, fit out and commissioning on a scale project, you are now 20% - 33% through your capacity plan without deploying the first server in your 3-to-5-year plan.
2. Supply chain delays will persist and continue to cause issues throughout the next 24 months.
As we continue to face shortages in both hardware and labor globally, we have seen products delayed upwards of 50 weeks. This strain has been created by two major factors: the increase in demand for edge and hyperscale data centers, which is a result of the steep rise in data transmission through mobile networks and the need for better performance and data storage, and the resulting labor shortages precipitated by the pandemic.
Align Weighs In: Simon Eventov, Assistant Director, Design Center Design & Build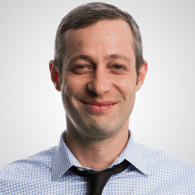 With many people trying to hedge their bets by ordering on speculation as opposed to immediate demand, it has caused a compounding effect on manufacturing capabilities. To combat this, we have seen customers starting to get more flexible about their base requirements for solutions based on necessity.
The interesting part of this is going to be when manufacturing and demand stabilizes and what happens to the excess inventory at that time. We are still probably 36 months (about 3 years) away from understanding that impact period. To read more about how we're overcoming supply chain challenges, read our recent feature in Data Center Dynamics.
3. Enterprise demand for cloud will skyrocket as businesses move to full or hybrid cloud models.
The first quarter of 2022 showed cloud spending at an all-time high, capping out at $53 billion. In 2021, global spending on cloud services reached $178 billion, and is expected to grow to $200 billion by the end of this year. This shows a clear momentum shift away from enterprise-led data storage and management toward cloud-based solutions.
Align Weighs In: Rodney Willis, Managing Director, Business Development, Data Center Solutions:

For many years the industry has been rife with predictions and promises that the world is going to the cloud, and the massive numbers are certainly there. However, there is also a vast amount of repatriation efforts for cloud workloads to revert back to a more controllable cost base.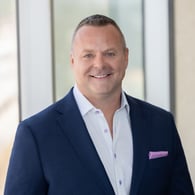 "I have a T-Shirt that says, "the cloud is just someone else's computer." That's what some people that only read the headlines, do not understand. You constantly hear the terms that are thrown around like public, private, bare metal, etc. but at the end of the day, the question is who owns the server that the application is working on?"

– Rodney Willis, Managing Director, Business Development,
Data Center Solutions

When a company institutes a migration from their outdated facility to a muti-tenant Data Center, they are investing in cloud architecture. Part of the "cloud" spending that happened in 2021 and is still going on today is due to the pandemic's impact on both the availability of equipment and the difficulty of bringing personnel onsite to complete deployments. Another cloud spending trend we have seen arise from the lingering impact of the pandemic, is security as a service to counteract the new security needs associated with remote work.

Overall, the cloud will continue to grow along with enterprise-owned equipment as workloads continue to optimize and modernize. However, we think it is likely that we will also see an increase in leased facilities to house infrastructure rather than outright ownership.

4. As net zero carbon mandates become the norm, sustainability will endure as a main industry focus.

It's no surprise that data centers put a significant strain on the environment. In fact, in the U.S. they account for 2% of the total electricity usage, and across the globe they require large amounts of water to cool equipment. To put it in perspective – on average, a 15MW data center will use the same amount of water as two 18-hole golf courses. Since energy usage and water usage are closely linked in a data center (more power coming in, more equipment needs to be cooled with water), the heavy strain on these resources have encouraged a shift to less water-dependent designs. Typically, data center providers offset carbon emissions by purchasing Power Purchase Agreements (PPAs) and Renewable Energy Certifications (RECs), but these don't directly improve energy use efficiency. This combined with the fact that the need for renewable energy will soon exceed the supply poses some serious challenges going forward.


Align Weighs In: Tyler Miller, Regional Director, Data Center Design & Build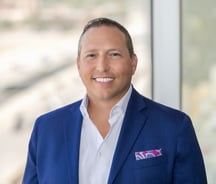 "The continual drive for companies to be more environmentally friendly will endure as it should. The continued push for optimum Power Usage Effectiveness (PUE) and Water Usage Effectiveness (WUE) metrics is a great start. However, the push needs to be for PUE to not only be a financial or commercial term in contracts, but re-focused on the real number based on actual usage. By keeping it solely as a term within project contracts, there is much less incentive for users to actively seek ways to enhance utilization effectiveness such as containment solutions and proactive processes.

Additionally, an overlooked aspect of making the data center and buildout processes more sustainable is the mass amounts of packaging that are associated with purchasing equipment. Many solutions come from the same manufacturers, and as an industry we need to push for more shipping and packaging consolidation based on the project and not just a SKU or product code. Sustainability should be a 360-degree focus, not just on the big-ticket items."

5. Private equity and real estate involvement will continue to be the major sources of cash flow into the sector.

Investors around the globe are continuing to invest in hyperscale, with the beginning half of 2021 showing deals exceeding $24 billion, already accounting for 50% of the M&A total deal volume closed last year. In fact, data center transaction volume has grown at a compound annual rate of 15% through the last 10 years, ranking it fifth among major real estate asset classes. Long-term, investing in data centers remains attractive for private equity and real estate investors due to the fact that we will only continue generating more and more data – meaning we will need to continue scaling our data center resources.


Align Weighs In:


The virtual world needs a launching and landing pad. From the metaverse to online banking, our civilization holds data and online experiences as a prime directive. You see it when you walk into a place historically known for social gatherings, but instead everyone is staring into their screens. All that need for the new social engagements and access to data are born in the data center. The need for the launching and landing pads will continue to increase to provide those experiences as well as the "work from anywhere" mentality. REITs and PEs are the smartest people in investing and know that this will continue to be an area of safe, profitable growth with the additional benefit of Monthly Reoccurring Revenue. In a turbulent financial world, this is a safe bet.

Overall, the predictions that JLL outlined in their trend report played out as expected within the data center industry. And, with so many of these trends inherently enduring, it is likely that we will continue to see them at the forefront in 2023 and even beyond. It will be interesting to see how the industry nets out when it comes to issues that will take quite some time to self-correct, such as issues with supply chains and power availability.

The Align team is constantly keeping their fingers on the pulse of the data center industry and the trends and challenges that come to the forefront each year so that they can best advise clients on their data center goals, projects and business decisions.

To learn more about our data center solutions or to speak to an expert, visit out website by clicking here.