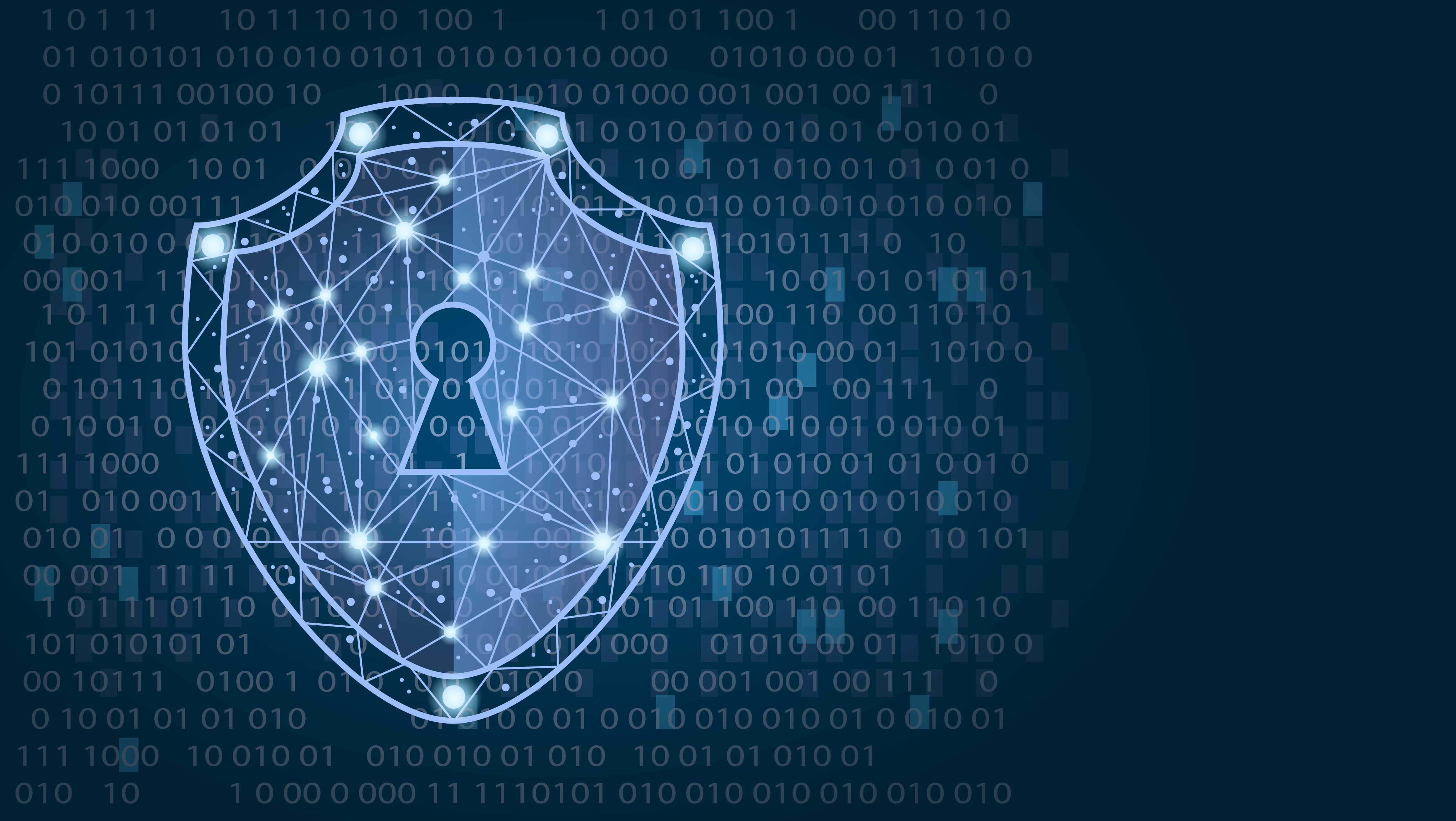 Photo Credit: © panandrii - stock.adobe.com
$16 billion was stolen from 15.4 million U.S. consumers last year, as reported in the Javelin Strategy & Research's 2017 Identity Fraud Study. This is the prime time of year for online shopping and for online fraud. Protect your data by following the cybersecurity awareness tips below, before you find a gaping hole in your wallet.
1. Use a critical eye with pop-ups and other digital ads.
One popular tactic used by savvy cyber-crooks is issuing online coupons for tempting, but fake deals. Hackers want to direct customers to the websites that ask for their credit card information and other personal details. If a coupon seems to come out of nowhere with a too good to be true offer, don't think twice. Just click that "x" and shut it down.

2. Be aware of social media scams.
Scammers may use fake social media accounts to appealing deals that are scams. To prevent spreading the scam, don't post them on your timeline without checking them out first. If you want to help cut down on this type of scam, you can change your Facebook privacy settings to prevent someone from posting on your wall without your approval. Keeping yourself aware of where you click, will lower your chances of becoming a victim of a cyber scam.
If you don't have to enter a password to gain access to the WiFi, don't enter your credit card information. Unsecured connections allow a hacker to intercept all of your traffic and see everything you're doing on an online store in real time. This means checkout information, passwords, emails, addresses, you name it. Look for the padlock icon to the left of the URL when you go to check out. If it's there, then that means the information passed between a store's server and your browser remains private.
4. Review credit-cards and bank statements regularly.
Malware can infect credit card readers in stores, and unscrupulous cashiers often steal card numbers. Malicious hackers really want your credit card data, and online shops are the best place for them to get their hands on such information. Always review your accounts regularly and if necessary immediately cancel the card. Furthermore, contact a lawyer if you notice any serious irregularities.
5. Use unique login credentials for every site that you visit.
Passwords have become incredibly easy to crack. Cyber criminals can run brute force attacks with one click, trying millions of password variations per second. This is why you should not use your name as any sort of password, because this information is simply too easy to find out, as it doesn't even require criminal means. Yes, it's a pain to remember all those passwords. But, if one of them is stolen, a cyber-crook will try using it across all of the websites where you require login credentials!
6. Never install software from a website link or code.
Software downloaded from any location other than the device's official store, such as Apple's iTunes App Store or the Google Play Store, has a greater chance of being malicious. These stores verify their apps, meaning that a safety check is run on them, before they can be downloaded to your device. A warning will be provided if an app cannot be verified, and in some cases, the app verification tool may block you from installing it.
7. Do not use debit cards to shop online.
Want to provide cybercriminals with direct access to your bank account? Then use your debit card! There is a difference in the way that debit card and credit card transactions are processed, as a debit card is linked directly to your bank account. It may take days and multiple transactions for you, or the bank, to recognize that fraudulent charges have been made and to cancel the card. Even then, there is no guarantee you will see that money again. Play it safe by using credit cards, or a PayPal account that's linked to a credit card.
8. Watch out for malicious QR codes.
QR codes, or Quick Response Codes, are black and white matrix barcodes that contain information about the item on which they appear. You may recognize these codes from digital boarding passes that are scanned by TSA before you board a plane. QR codes are also used for commercial tracking purposes, product marketing and in-store labeling. Some hackers have started creating codes that link to a phishing or malware site, printing them on stickers, and placing them on top of the legitimate QR codes. Best to avoid them.
To ensure that you can enjoy a happy holiday, please use caution when shopping online.
Our managed secure networking and wiFi expects are here to help answer any of your questions.