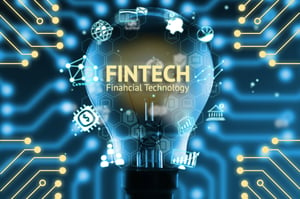 The UK government has been deliberately silent on the progress and desired outcome of Brexit negotiations for the Financial Services industry. Businesses have to continue operating and planning for the future as the details of separating from the EU continue to unfold. With so much uncertainty looming around Brexit, which factors are likely to impact financial services' technology and business operations?
Photo Credit: © zapp2photo - stock.adobe.com
Regulatory Changes Arising from Brexit
Multi-national companies will be better-equipped to support multiple regulatory environments. It is expected that the most significant impact will be felt by firms that have only ever operated within the EU. Said companies will have systems built around current market EU regulations, and while nothing specific has been finalised yet, we predict a greater emphasis on user access controls, dictating what users in or out of the EU can sell and support.

New General Data Protection Regulations (GDPR), a culmination of more than three years of negotiations, is set to apply across the EU on May 25, 2018. The UK government are currently required to transpose the regulation into national law; this is good for regulatory streamlining and means that being UK-based won't exempt anyone from these new laws, which aim to grant greater consumer control over their personal data.
Data Storage Location
If your data is specific to business in the UK and is currently hosted in the EU, it's worth considering a migration to a UK-based host to keep everything relatively localised. While the UK government is moving in step with the GDPR, divergence remains a possibility and potential challenge, so local data should be locally-compliant to avoid any potential headaches. In a phrase, digital locations will be just as important a consideration as physical office space post-Brexit.
The Future of EU Workers and Recruiting
Recruitment of EU workers may suffer; several reports indicate that skilled EU citizens are more reluctant to move to the UK in the wake of Brexit. Additionally, critical skills within the contractor market may become scarce as EU citizens look for more permanence in their employment status.
EU Passporting Rights Will Very Likely Change in Financial Services
The Financial Conduct Authority (FCA) regulator reports that around 5,500 financial firms in the UK currently have EU passporting rights. When the UK leaves the single market, financial services firms based in Britain may lose those same rights. This means that they may no longer be able to legally offer these services out of the UK. To continue selling to clients within the EU as they do now, they would have to establish subsidiaries within the EU and apply for a local license. Having a presence in the EU where transactions are conducted may be sufficient and may not require moving your data or IT services. However, the guidance on these issues is still not clear.
Relocation
It is likely that businesses will need to create role-specific locations and consider moving individuals or departments over to the continent based on these new regulations. Some companies, however, may determine it necessary to move into the UK, finding a local British presence to be integral to local business. Expect plenty of discussion around the "where" of business as the dust settles.

The main difficulty facing businesses now is the degree of uncertainty. Planning for the future can be challenging when the future is uncertain. Scenario planning will help a company at least get ready for possible outcomes and understand the risks and costs associated with each scenario. As Brexit decisions are made, the options will solidify, and business can respond.

If you're unsure how to navigate the post-Brexit landscape, it's time to find a trusted Business & IT partner to bring industry-specific expertise and regulatory knowledge to keep your business operations running smoothly.