You come into the office expecting to have a productive and impactful day, but your WiFi is less than optimal. In today's blog, we outline best practices for designing and managing your WiFi, so you and your employees can get the most out of this all-important resource.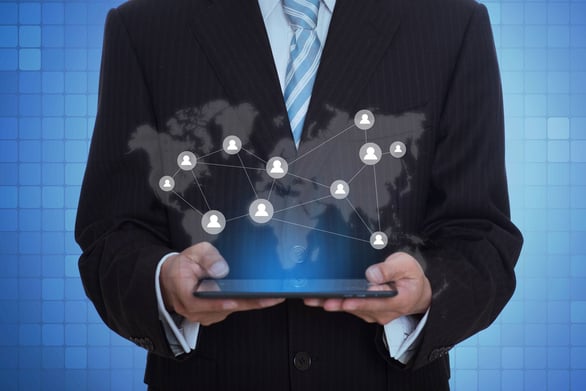 Photo Credit: freepik.com
In the digital office, WiFi is so much more than guest networks. Once used primarily as a way of isolating guests in the network, the benefits of WiFi have exponentially expanded. With WiFi networks more robust and sophisticated through evolving standards, wireless has become a viable strategy that can handle the connection speeds that users demand in their everyday work.
Newer devices, as well as the ever-expanding Internet of Things, also bolster the merits of wireless, with many being wireless-only by design. Companies that are only using wireless for guest networks are long overdue for a strategic realignment. The models that used to work (mostly) for guestnet are no longer enough for high speed, reliable wireless service.
Important considerations when designing a new reliable, high-speed wireless network include:
How many people require simultaneous access?
Number of SSIDs?
What type (and how old) are the devices that are connecting?
How many IoT devices will be connecting and how much data will they be sending?
Does the space have lots of glass, metal and other components which will reduce the end user signal strength?
Are there high-density areas like large boardrooms, conference centers or pantries that would require custom design?
Are there other signals in the area occupying frequencies that would interfere with the current solution?
What type of applications will be used on WiFi?
These are just a few of the many answers needed before you design a properly working enterprise wireless environment. Information collected by engineers certified in wireless technologies and fitted with the proper wireless survey tools will create an environment that meets your organization's needs.
Importance of WiFi Monitoring
When WiFi is the lifeblood of a company's business process, you can't wait for someone to come along and restore the network. Proper network maintenance involves constantly assessing and maintaining network health. Savvy companies look to proprietary tools and trusted partners to proactively monitor their WiFi.
WiFi monitoring is an essential tool to recognize downtime and potential attacks as soon as (or ideally before) they affect network health. Now employees rely on wireless connections for everyday job functions with an expectation it will "just work" in the background. The process of keeping networks running smooth is a full-time concern. Thankfully, this process does not have to be left to one overworked staff member – several wireless vendors provide a vast number of APIs that are powerful tools for active surveillance and pattern identification that signal network issues.
Be Proactive
The best active monitoring will ultimately also be proactive. When effectively utilized, monitoring tools can identify issues to resolve before network users even experience them. Potential red flags for network problems—registered as unusual traffic—can automatically generate tickets whenever an anomaly is observed in the network, bringing attention to the issue at the earliest stage and prioritizing its resolution before there are any noticeable effects in user experience. A resilient network is a crucial part of what makes up a holistic approach to technology.
To an outsider, the technology can seem deceptively simple, but maintaining a network is an ongoing process with crucial lines of business at stake. It's not enough to set up a network and leave it be–to maximize your network's potential, constant vigilance is essential.
Conclusion
Cultivating a healthy network actively, rather than waiting to react to issues or downtime, makes for a more robust infrastructure overall and happier users. This shift in approach brings IT departments and technology infrastructure more in line with business objectives. As the ubiquity of WiFi continues to grow, active monitoring will grow as well, becoming a more integral and essential practice for scalable wireless networks. The experts at Align approach network management holistically to circumvent costly downtime before it occurs. Contact us today to learn how your firm can get the best out of its network, keep data secure and its users happy and productive.