Align's Data Center and Migration Solution Teams have been busy! From to carrying out impressive projects for clients to sharing project knowledge during interviews and in articles with Data Center Dynamics, we have been hard at work delivering data center and migrations solutions. We've compiled all our latest content into one blog so you can keep up with us!
DCD>Talks with Art Dooling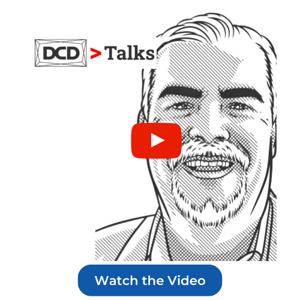 Align's Principal of Assessments and Migrations sat down with DCD to talk about the history of migrations and how the Align team has watched the process and tools evolve in our 35+ years. You can watch the video or read the accompanying article below.
Data Center Dynamics Article

Overcoming Supply Chain Challenges Affecting the Data Center Industry—Expert Insights from Align
Align data center professionals Simon Eventov, Tyler Miller and Rodney Willis discuss how the lingering supply chain strain has impacted data center projects. They cover the challenges they have observed and what the Align team is doing to mitigate and overcome them.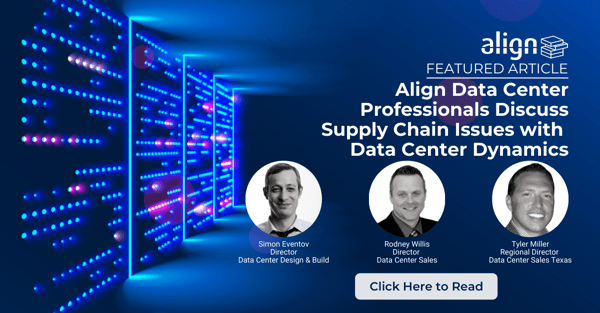 Success Story
Align Provides a Pre-Built Cabinet Deployment Process that Increases Quality, Saves Money and Time
Read about how the data center team created pre-built cabinets to meet global power and cable type requirements and increased time to market by 35%.
Success Story
Align Completes Data Center Consolidation and Migration—Saving the client $3M in Lease Extension
The migrations team consolidated two data centers for a major retail and commercial bank, saving them $3M in lease extension, and even migrated a 14-year-old active network with minimal downtime.
If you're revisiting your data center strategy or have an upcoming migration, speak to a data center or migrations specialist today.