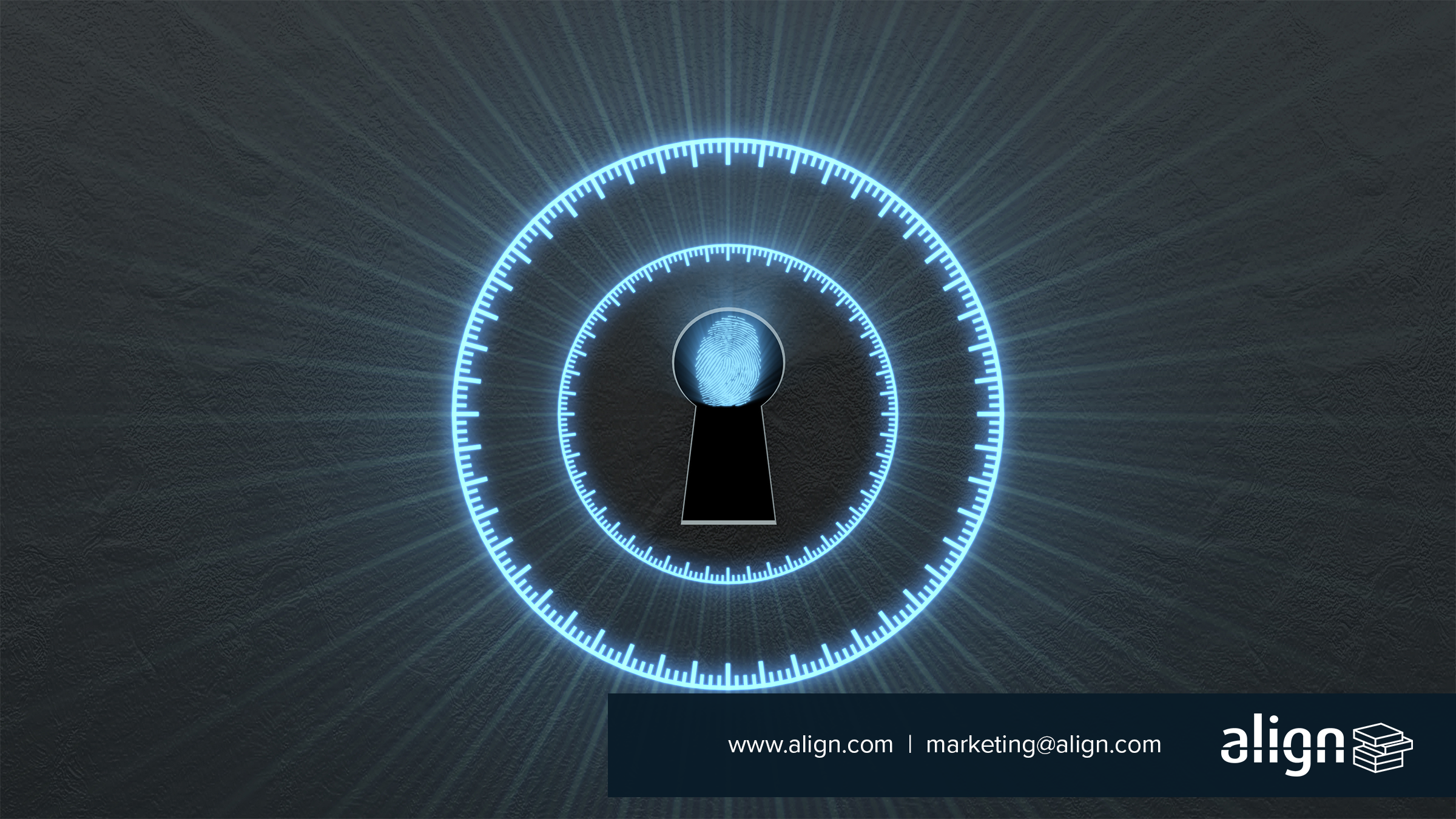 Photo Credit: © turbomotion046 - stock.adobe.com
As the barrage of cybersecurity news surges forth, we continue the second part of our cybersecurity fact series. If you missed part 1 in the cyber stats series, click here to read the article.
Cybersecurity Spending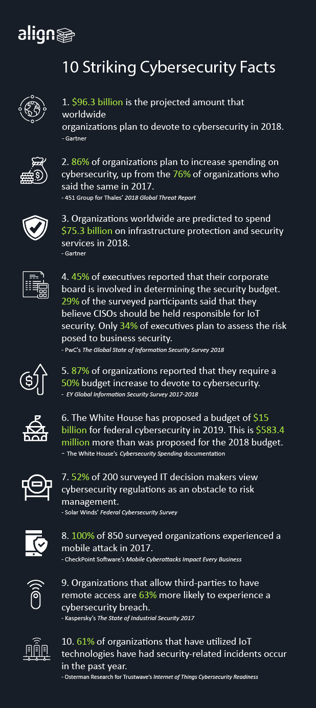 1. $96.3 billion is the projected amount that worldwide organizations plan to devote to cybersecurity in 2018, as reported by Gartner. The devastation wrought by WannaCry and NotPetya is driving companies to increase spending on security products and services.
2. 86% of organizations plan to increase spending on cybersecurity, up from the 76% of organizations who said the same in 2017, according to 451 Group for Thales' 2018 Global Threat Report.
3. Organizations worldwide are predicted to spend $75.3 billion on infrastructure protection and security services in 2018. IT outsourcing, security testing and security information are expected to be the most rapidly growing areas of infrastructure protection, as determined by Gartner.
Members of the Board
4. In PwC's The Global State of Information Security Survey 2018, out of 9,500 executives from 122 countries, only 45% reported that their corporate board is involved in determining the security budget. 29% of the surveyed participants said that they believe CISOs should be held responsible for
IoT security. Despite the potential risk of IoT devices, only 34% of respondents plan to assess
the threat posed to business security.
5. In the EY Global Information Security Survey 2017-2018, 87% of organizations reported that they require a 50% budget increase to devote to cybersecurity. Furthermore, 76% of those same organizations would increase their cybersecurity resources following the effects of a damaging data breach. 64% of organizations responded that if a cyber-attack did not cause significant harm, then they would not increase their cybersecurity budget.
Regulations and Compliance
6. The White House has proposed a budget of
$15 billion for federal cybersecurity in 2019 in its Cybersecurity Funding documentation. This is $583.4 million more than what was planned for the 2018 budget.
7. 52% of 200 surveyed IT decision makers view cybersecurity regulations as an obstacle to risk management, according to SolarWinds' Federal Cybersecurity Survey.
Mobile and IoT Security
8. 100% of 850 surveyed organizations experienced a mobile attack in 2017, as reported by CheckPoint Software's Mobile Cyberattacks Impact Every Business. These organizations were attacked an average of 54 times.
9. In Business Advantage for Kaspersky's The State of Industrial Security 2017, 54% of 359 cybersecurity practitioners reported at least one security incident that involved an industrial control system in the last year.
10. 61% of organizations that have utilized IoT technologies have had security-related incidents occur in the past year according to Osterman Research for Trustwave's Internet of Things Cybersecurity Readiness. These incidents have been related to malware infiltration, phishing and device misconfiguration.
A robust cybersecurity program should be a top of mind priority for every business, considering what is at stake as the result of a breach: proprietary data, customer trust and company reputation. Align CybersecurityTM provides regulatory compliant and customizable cybersecurity solutions. Our team of experts across technology, governance, cybersecurity and compliance created a unique approach to cybersecurity that enables us to detect risks and identify threat points embedded across business functions.
To speak with an Align cybersecurity expert, click here or the button below.