Align Delivers State-of-the-Art AV Solutions for
Yext's Global Headquarters
The Overview
Yext, the Answers Company, engaged Align to lead the AV design for their new global headquarters,
The Yext Building, located in New York City. Align leveraged their technology expertise to create
state-of-the-art, dynamic AV solutions that would enhance collaboration and employee engagement
throughout the 142,500 sq. ft. headquarters.
This project included the following elements:
Broadcast-ready auditorium
Dynamic digital branding & signage

Video conferencing (VC) enabled offices
Convertible collaboration spaces & pitch rooms

The Solution

To streamline the various AV design elements required, the team developed a project plan that was broken into four main categories:
1. Auditorium: Design & build high-profile auditorium to support all-hands meetings with premier
streaming technology, ensuring it is easy to use without IT support.
2. Office & Huddle Rooms: Develop convertible office and huddle rooms through the use of a single AV system to allow for quick retrofitting.
3. Team Workrooms & Pitch Rooms: Create team workrooms enabled with flexible technology
systems and collaboration tools to accommodate different teams' needs.
4. General AV Systems: Build a sustainable, user-friendly AV system for general use throughout the
office that is modern and professional.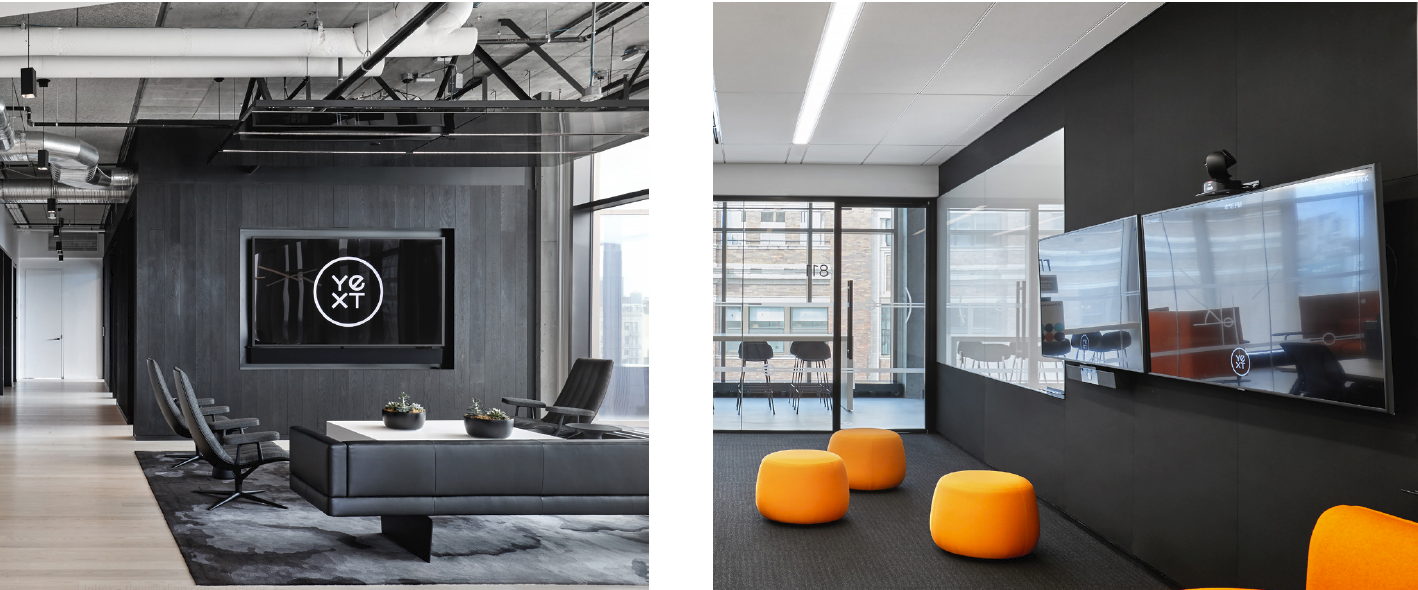 The centerpiece of the project was The Yext Theater, their on-site, 100-person auditorium. Due to the size of the space, the Align team recommended a 32:9 video wall that would span 29 feet wide and serve as the focal point of the auditorium. This, along with multiple cameras, inputs and outputs for professional video and sound equipment, as well as enhanced speakers and microphones, would present the ideal technology solution for Yext's varied communication and broadcasting needs.
The system not only needed to support high-quality production with built-in equipment that could be
temporarily supplemented for special events, but also allow anyone to run a meeting—from Zoom calls to global all-hands—without technical expertise or IT support.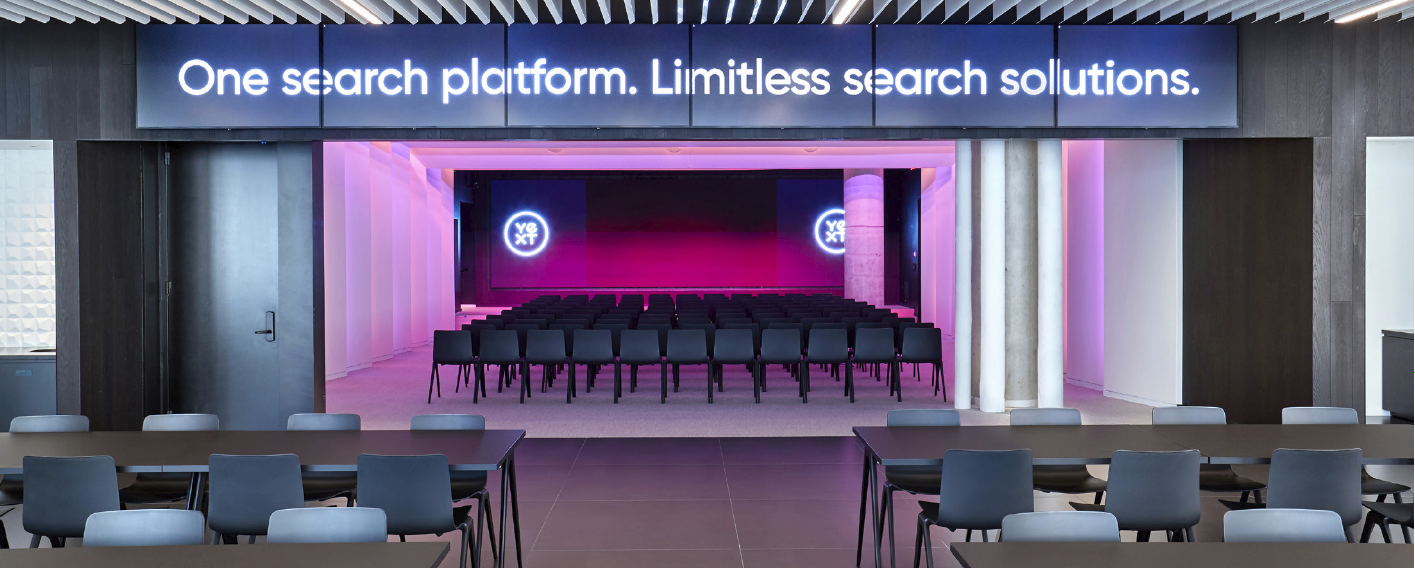 The Results
Align delivered Yext's vision for a connected enterprise, transforming The Yext Building to a collaborative space fit for today's hybrid professional. Their broadcast-ready, cutting-edge auditorium now allows Yext to keep the entire company engaged and updated through their regular virtual events. In addition, Align designed workspaces with flexible AV systems and user-friendly video conferencing as well as dynamic signage to enhance their messaging and branding throughout the nine-story headquarters.
To learn more about how Align can help with any data center or migration efforts, visit our Migration solutions webpage, available here, or schedule a call with our team today.