The Situation
Since 2010 Align has worked with Salesforce (SFDC) as a close partner helping them with the expansion of their global data centers, which amounts to over 100MW of critical power. With this growth also comes large consumption of power and SFDC know that they must be conscious of the carbon footprint from their data center operations.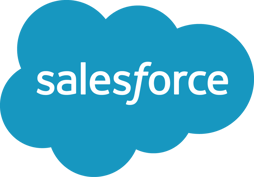 The Challenge
To help manage this growth and increased power usage, Align was tasked with finding ways to increase the efficiency of multiple data centers throughout the US, Asia and Europe. Align worked with several SFDC discipline leaders to understand the next generation technologies that they would be deploying to continually improve their customers experience. Align also examined the Salesforce clean energy policy and how the data center design needed to efficiently use power and cooling infrastructures.
Our Solution
During the initial engagement, Align engaged in an extensive IT discovery—getting to know how Salesforce worked and how their existing data centers would be impacted by next generation technologies. From this assessment, Align worked with all levels of Salesforce leadership to develop an efficient design that reduced the physical footprint of the data center while distributing power and cooling in a more efficient manner. We were able to unlock stranded power while using cost effective cooling techniques to significantly reduce the PUE of each site.
This required Align to design and deploy these strategies simultaneously in several global markets while working with local manufacturing and distribution channels to design and procure cost effective power distribution equipment and air containment products. In addition to designing and building these facilities, Align has provided capacity planning and redundancy mapping, coordination of local vendors and subcontractors and the installation of power and cable systems, all while constantly improving the efficiency of Salesforce's carbon footprint as new technologies were being deployed in the constant effort to refresh and improve the salesforce customer experience.
The Results
Working together, Salesforce and Align have been able to show measurable improvements in the efficient use of power and cooling while continually increasing compute and storage capacities. Align was able to achieve around 11% total OpEx savings across all Salesforce Data Centers. Some sites saw a PUE savings of over 20% which was attributed to the type of cooling presented within the white space.
Even as power usage grows, Salesforce keep a keen eye on overall PUE of its facilities and invests in more efficient ways to utilize power and the cooling apparatus required. By implementing power balancing, air containment techniques, more efficient IT gear and constantly striving to improve the processing power to overall power usage dynamic, Align has helped Salesforce become a global leader in clean energy usage.