The Situation

Alvarez & Marsal, a global professional services firm, wanted to establish standards, achieve better service and optimize their network and voice services. A&M asked Align to provide Project Management and additional SMEs to assist and support their network improvement program.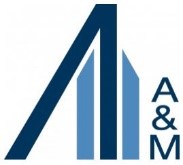 The Challenge
A&M looked to transition to a VPLS network model and improve internet redundancy at over 40 global locations. The A&M IT team was focused on supporting critical business initiatives, therefore needing additional resources and project management.
The Solution
A&M contracted Align to provide Project Management to lead this transition and assist in the development and implementation of this program. In addition, the client and Align delivered on an updated list of critical projects. These included new office build-outs, data center migrations, wireless expansions and upgrades.
The Results
Align and A&M Technology have completed the initial objectives within this network improvement program. The project was delivered successfully while supporting maximized office productivity. Align is currently transitioning the rest of A&M's global portfolio onto a unified voice solution. Other projects include consolidating the main data center, setting up IT infrastructure, monitoring tools, designing & building out additional new offices and refreshing existing offices.