The Situation

Alvarez & Marsal, a global professional services firm, is constantly refreshing their global offices. A&M asked Align Project Managers to lead the design & build component of the office refresh and buildout. Align was tasked to lead the implementation of updated AV, IT infrastructure and physical security across their global locations.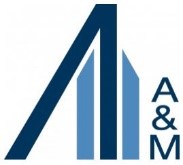 The Challenge
A&M faced the challenge of maintaining AV, IT infrastructure and physical security standards across its global locations. As technology is rapidly changing, it can be tough to implement new technologies while designing with future state in mind. A&M's IT team was being pulled away from project-based work to support other critical business initiatives. In turn, consistency across design & implementation was imperative.
The Solution
A&M called upon Align's expertise in global Project Management. A&M contracted Align's Network & WiFi, IT infrastructure, AV and physical security SMEs to assist in the development and implementation of the office's wired and wireless networks. In addition, Align's highly certified global consulting team allowed the projects to be delivered on schedule with high quality results. Align's large global team is able to source the project and maintain quality and standards required across multiple locations.
The Results
Align continues to work through the 61-office portfolio and bring the new A&M look and feel to all of the offices. Communication between all parties has improved significantly. Align provides Network & WiFi, IT infrastructure, AV and physical security professionals not only to implement but to help mitigate recurring production issues through the corporate network. Projects are completed on schedule and Align continues to upgrade A&M's real estate portfolio.