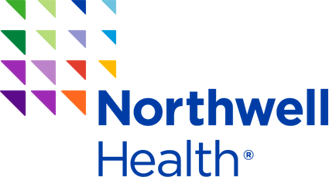 The Situation
Align was tasked with completing a feasibility study to optimize the cabinet footprint of Northwell's data center equipment. The expectation was to provide the "business" leverage to proceed with the consolidation phases of the program with the help of Align's Data Center and Migration teams. A key goal of our study was to demonstrate how to maximize the physical cabinets, power and cooling to attain an above 80% utilization rate.


The Challenge
Based on our initial audit and inventory work, we estimated that Northwell was utilizing <60% of their physical cabinet space. In addition, Northwell had a limited project timeline, which included current and future state workshops and the development of a feasibility plan to support a ROI.
The Solution
Align successfully developed two options to consolidate the data center, both offering merit in terms of reduced operational cost compared to overall risk. Option 1 required a redesign of the core switch fabric, which would have provided a net removal of 35 cabinets and over $3.9 MM savings over 5 years. Option 2 was a less aggressive and lower risk plan, but still offered a net removal of 26 cabinets with a $2.7MM savings over 5 years.
The Results
Align provided a detailed plan listing consolidation options inclusive of timeline, cost and risk associated with consolidating their data center. By providing project transparency along with our long-standing history of performing data center consolidations, Northwell felt comfortable working with Align to deliver the more aggressive of the options. The Align team was able to successfully consolidate their data center and migrated 35 cabinets consisting of 570 devices, saving the client over $3.9MM over 5 years.
KEY METRICS INCLUDED
Developed 2 consolidation options
Provided high-level executive summary listing findings, options, risk, costs and recommendations
Delivered an investment cost analysis and estimated ROI over 3 and 5 years
Developed high-level migration plan

Provided future state design and upgrade plan with estimated pricing
Provided sample best practice migration methods and processes
Delivered on full-scale migration program successfully migrating 35 cabinets with 570 devices