The Situation
A global financial services firm approached Digital Realty Trust (DLR) with an urgent need for data center capacity. They needed to host a new application requiring two identically configured data center suites in two separate geographic regions. The application required a minimum of 1.5MW of power per site.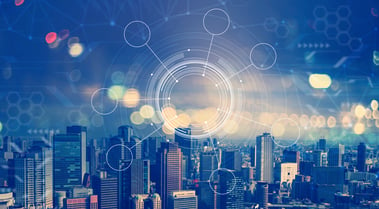 The Challenge
The customer turned to Digital Realty, who had the required data center capacity immediately available and fully commissioned – one in Piscataway, NJ and one in Ashburn, VA. However, to satisfy the lease terms, DLR needed to turn over a fully fit-out space in 35 days. The interior fit-out included conduits from the data center suites to the street, all power distribution from PDU to RPP to cabinet receptacles, all overhead pathways for cabling distribution and a complex structured fiber optic cabling plant. These components were valued at over $4M per site.
The Solution
Align has had extensive fit-out experience working with both Digital Realty and the Customer and committed to meet the 35-day buildout schedule to begin equipment acceptance. Align immediately ordered long-lead items, created all construction documents, and contracted each piece of work. All materials and labor for the fit-out were folded into the lease agreement creating an OPEX spend for the end-user. Working triple shifts throughout the 35-day engagement Align and Digital Realty ultimately executed the build on time, on budget and without change orders.
The Result
There were several positive benefits to all parties involved:
Both sites in Ashburn, VA and Piscataway, NJ were ready for customer equipment within 35 days meeting the client requirement.
Align coordinated and executed all customer equipment installs and provided the structured cable design with extensive documentation.