About Cross Lake Partners
Established in 2018, Cross Lake Partners LLC is an independent, privately held real estate investment firm with approximately $1 billion in assets under management ("AUM").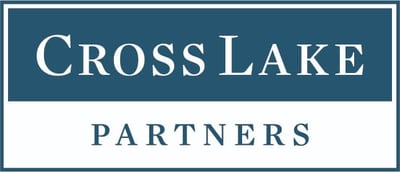 The Challenge
To stay competitive in the startup community, the Manhattan-based firm needed a flexible infrastructure that could scale seamlessly with the company and launch quickly without requiring significant capital investment.

"We realized that to establish and expand our business successfully, we needed to embrace innovation and emerging technologies from the onset," says Chris Waskom, Vice President of Cross Lake Partners. "To remain focused on mission-critical projects would require the help of an IT team that could shoulder the responsibilities of infrastructure support, security and more. We wanted to work with a cloud service provider that could offer us cybersecurity, reliability, scalability and advanced technologies."
Why Align
When evaluating potential Managed IT Service providers, Waskom says it was a "no-brainer" to select Align.

"After meeting with multiple contenders, it was clear that Align had the reputation, experience, expertise and depth of services we were seeking, and at a competitive price point," he added. "No other companies we met with came close to Align's caliber."
The Solution and Benefits
After signing with Align in April 2018, Cross Lake was up and running on Azure within three months. Through Align's Managed Public Cloud Services, their team was able to modernize their infrastructure, increase proficiency and benefit from the public cloud's pay-as-you-go model and flexible nature.

As a Microsoft Tier 1 Cloud Solutions Provider and Gold Level Partner, Align bolstered collaboration and increased communication company-wide for Cross Lake, migrating the firm to Office 365 and Microsoft Teams. Addressing the need for onsite support, Cross Lake employed Align's certified engineers to serve as an extension of their firm.

"At Cross Lake, our focus is our clients and meeting their evolving needs, which means our dedication cannot be pulled in different directions," explains Waskom. "We could not be happier with the Align team and their response times have exceeded our expectations, handling any questions with urgency and the utmost care."

With new cyber-attacks emerging daily and information security concerns on the rise, Cross Lake needed a cybersecurity partner they could trust to protect their critical business information and client data. Align's cybersecurity specialists monitor Cross Lake's cloud network 24x7x365, respond to threats at all times of the day and provide an array of security tools to help prevent cybercriminals from getting in. Furthermore, the investment firm uses Align's Security Awareness Training to keep their employees up-to-date on the latest threats and remediation tactics, as well as, instill security best practices.
Conclusion
Align continues to work with Cross Lake on future IT projects, addressing the growing firm's evolving needs.

"Selecting Align as an IT partner was a gamechanger for Cross Lake Partners," says Waskom. "Their team of cloud specialists and certified engineers are responsive, efficient and knowledgeable. We would recommend their services for anyone looking for reputable, respectable IT experts that tailor solutions according to their clients' business needs. We look forward to working with Align in the future and growing our business relationship with them."
Learn More
For more information about Align's award-winning Public Cloud Services, Cybersecurity Advisory Practice, and Managed IT Services, contact us here.