The Situation
This global leader in commercial general contracting & construction was undergoing a multi-year program to migrate their business applications to Microsoft Azure. To help bring to fruition DPR's cloud migration strategy, Align used our phased cloud migration approach of developing current state, designing the future state solution and migrating workloads to the high-availability Microsoft Azure Public Cloud.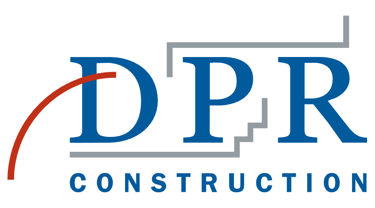 The Challenge
Critical to this migration was ensuring DPR's core construction management application had no business impact during the migration. With a pending lease renewal at their Arizona data center, the IT team was tasked to "fast-track" the cloud migration and turned to Align to lead the program over an aggressive 5-month time frame.
The Solution
For projects of this size and complexity, Align starts with the process of developing a current state understanding of the environments and application workloads. This first phase leads nicely into our future state exercise, where Align Subject Matter Experts (SME's) collaborate with DPR's infrastructure, development and architecture teams to develop a comprehensive solution of migrating workloads to the Azure Cloud. Our process is that of an agile scrum style approach for gathering requirements, understanding business constraints and workload dependencies with the objective of developing a future state design and migration execution plan. Key areas included:
Developed highly available and secure Azure cloud design
Analyzed current state and leveraged Azure Migrate to analyze and optimize workloads
Utilized Azure Site Recovery (ASR) to perform zero downtime migrations
Consolidated over 400 databases and utilized Azures DBaaS
Migrated over 200 TB of data using the Azure Data Box solution
The Results
In less than 5 months' time, Align was able to design, plan and execute the IT transformation of workloads allowing DPR to avoid significant spend and reduce their future operational run rate.
Highlights of the results include:
Implemented Meraki, Any Connect and Azure MPLS Express route technologies
Migrated over 300 servers, supporting 80 applications and hundreds of end users to Azure
Consolidated over 400 databases and used Azures DBaaS allowing for high availability and improved resiliency
Deployed a highly available Active Directory (AD) sites to provide efficient replication and authentication topology
Migrated the core business application that supports all of the business with hundreds of external vendor interfaces to Azure cloud
TCO (Total Cost Ownership) saving of over a 5 year period calculated to an approximate saving of $3,000,000 with a 100% reduction in data center footprint