The Situation

A private equity firm is building out all 7 floors of their office with new collaboration rooms. They need a state-of-the-art AV system that will allow for a standardized user-friendly interface.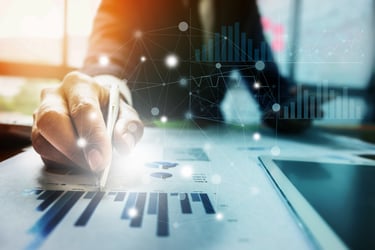 The Challenge
Multiple collaboration rooms are a new addition to the company. The current environment is a White Glove set-up, which means there is on-site AV support for every meeting. The addition of 25+ AV rooms will require the user to self-serve as there is a limited amount of AV staff to support every meeting. Each AV setup must be designed for the user to have complete control. This requires designing a similar user interface, so the user can have more autonomy. The end-user must maintain control of the AV system with limited White Glove service. The telecoms/video conference system is a legacy platform, which must remain in place. It's imperative as the new AV systems must be compatible with the legacy backend.
The Solution
Align's AV Design consulting team found the best solution for the client's specific needs while incorporating the backend system requirements. The team also inventoried the current state systems to determine complexity in transitioning to "future state". The Align Integration team was leveraged to build mock-up rooms, showcasing the recommended solution that reinforced the preferred design methodology. This step in the process prevented any downstream complications during the implementation phase.
The Results
The suggested AV design solutions are currently being integrated into the buildout. Align consulted and recommended preferred integrators for this project. The AV design consulting project will span over two years. Align's team has since been engaged for future opportunities.