The Situation

A large global hedge fund was moving into a new 400,000 sq ft office space at Hudson Yards. The hedge fund adopted a modern workspace that included significant number of meeting rooms. Due to the increased number of collaboration/conference spaces and the rapid advancement of technology, Align provides on-site AV support & staff augmentation.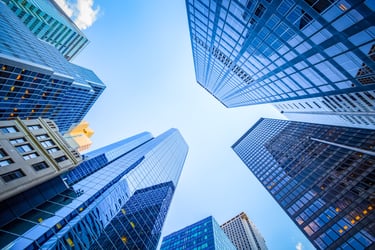 The Challenge
AV rooms have a high utilization rate, therefore having one or two rooms down during the day leads to scheduling issues and lower productivity. The client realized there wasn't sufficient staff to provide support across all conference rooms to treat common AV technical difficulties.
The Solution
An Align support team of three works from site-to-site to provide daily support of common AV issues. This level of support will typically solve 90% of AV issues that a business would encounter throughout the course of a week. The team also keeps track of rooms that require more in-depth support and they manage and provide escalation documentation for the client's records.
The Results
The AV team ensures consistency across meeting rooms as well as adaptability to these new state-of-the-art AV solutions while increasing productivity. Align's success with AV staff augmentation has led to design consulting opportunities within this client's environment.