The Situation

A multi-national luxury goods conglomerate approached Align for AV Design & Build services. The client recently adopted Zoom as a conference room standard.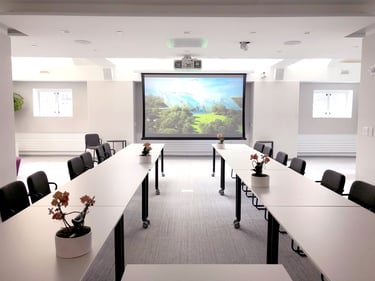 The Challenge
The client is transitioning from using their current Cisco based video conference systems. Therefore, every conference room in the environment is required to be retrofitted to work with the new solution. Although there are some bridge solutions to combine the use of Zoom and Cisco, a new room design is desired. Most of these rooms will require a complete retrofit. AV rooms are used often, so only one room at a time can be taken offline.
The Solution
Align's AV Integration team put together a comprehensive Design & Build solution that could be incorporated into their existing high-end spaces. The team worked with the client's schedule to retrofit on a rotating cycle as to minimize disruption.
The Results
Align designed and implemented new Zoom technology while minimizing disruption as requested by the client. Our AV support team is also leveraged to work at events that require White Glove service. The client continues to engage Align for AV Design & Build services as well as AV support.