NEW YORK, NY – February 14, 2017 – Align, the premier global provider of IT infrastructure and cybersecurity advisory services, today announced the appointment of attorney John T. Araneo to its team. Araneo, who joins Align as Managing Director of Align Secure, Align's Cyber Security Managed Services division and as the company's General Counsel.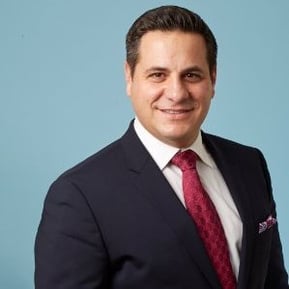 Araneo is a well-known attorney in the investment management industry and has been a thought leader in the growing area of cyber security, from legal, regulatory, compliance and corporate governance perspectives. Araneo was previously a partner at Cole-Frieman & Mallon LLP, a premier boutique law firm in the Alternative Asset Management space and will continue on with the firm as Of Counsel. Araneo will continue to focus on the legal and regulatory aspects of cyber security, a role that fits in harmoniously within Align's multidisciplinary approach to providing cyber security and IT advisory solutions.

"John is a dynamic hire, adding depth and breadth to Align's service offerings, which will further the company's evolution and position Align at the forefront of cyber security and IT risk management," said Jim Dooling, CEO and President of Align. "Having a practicing attorney as part of our team gives Align a unique advantage to provide a comprehensive cyber security and IT advisory platform, by providing a front-to-end solution to the full spectrum of Cyber Security and IT risks that permeate multiple functional cross sections of our clients – whether enterprise level or SMEs."

"I am thrilled to join the team and to play a key role in building an unparalleled Cyber Security and IT advisory service on Align's global platform and stellar reputation, both within the financial service industry and beyond," said Araneo. "Cyber Security poses emergent and devastating risks and these threats at once affect IT, legal, compliance, corporate governance and HR functionalities. Align is uniquely prepared to address these challenges from each of these vantage points."
About Align
Align is a premier global provider of technology infrastructure solutions and For over 30 years, leading firms worldwide have relied on Align to guide them through IT challenges, delivering complete, secure solutions for business change and growth. Align is headquartered in New York City and has offices in London, Chicago, San Francisco, Arizona, New Jersey, Texas and Virginia. Learn more at www.align.com and www.aligncybersecurity.com.