NEW YORK, NY – August 3, 2021 – Align, the premier global provider of technology infrastructure solutions, today announced it was recognized on the 2021 Tech Elite 250 and 2021 Solution Provider 500 lists by CRN, a brand of The Channel Company. The Tech Elite 250 is comprised of solution providers in the U.S. and Canada who have the highest partner levels from the IT industry's leading vendors such as Amazon, Cisco, Dell, HPE and VMware. The Solution Provider 500 list ranks top integrators, service providers and IT consultants in North America by services revenue.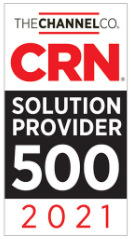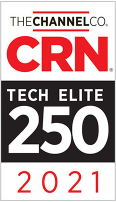 The IT solution providers honored on the list have taken measures to stand out from other top solution providers, earning multiple, premier IT certifications and specializations. These providers also proved to be adaptive, innovative, and quick-thinking in helping their clients through rapid operations changes brought on by the COVID-19 pandemic.
Each year, The Channel Company's research group and CRN editors distinguish the most client-driven technical certifications in the North American IT channel. Solution providers that have earned these high honors—enabling them to deliver exclusive products, services and customer support—are then selected from a pool of online applicants as well as from The Channel Company's solution provider database.
"CRN's Tech Elite 250 list highlights the top solution providers in the IT channel with the most in-depth technical knowledge, expertise, and certifications for providing the best level of service for their customers," said Blaine Raddon, CEO of The Channel Company. "These solution providers have continued to extend their talents and abilities across various technologies and IT practices, demonstrating their commitment to really conveying the most exceptional business value to their customers."
What's more, CRN's Solution Provider 500 list serves as the industry standard for top-performing technology integrators, strategic service providers and IT consultants, further reinforcing Align's place as a leading solution provider.
Align has provided best-in-class solutions for Managed IT Services across cloud services, colocation, cybersecurity, end-user IT support and scalable resourcing for over three decades. This inclusion among industry leaders reflects an emphasis on outstanding quality, its sophisticated suite of services and a commitment to innovation. Align Cybersecurity™, the first-ever comprehensive cybersecurity risk management solution, was developed to address the increasing demand for sophisticated, real-time risk solutions in conjunction with security training and regulatory compliance services.

"We are honored to be recognized in both of these esteemed lists for our compelling managed IT services and complete security solutions," said Vinod Paul, COO of Align. "Remaining at the forefront in today's ever-evolving market requires forward thinking, a united vision and true passion injected into advancing our IT stack to meet each client's unique business needs. This recognition is evidence of our commitment to providing our clients a premier experience backed by excellent customer service."

Read the full Tech Elite 250 list here.
Read the full Solution Provider 500 list here.
About Align
Align is a premier global provider of technology infrastructure solutions. For over 30 years, leading firms worldwide have relied on Align to guide them through IT challenges, delivering complete, secure solutions for business change and growth. Align is headquartered in New York City and has offices in London, Chicago, San Francisco, Arizona, New Jersey, Texas and Virginia. Learn more at www.align.com and www.aligncybersecurity.com.
---
Press Contact Information
Align
Ashley Holbrook
+1 212-546-6159
aholbrook@align.com