Align Wins "Overall Risk Management Solution Provider of the Year" Award
NEW YORK, NY – December 12, 2017 – Align, the premier global provider of technology infrastructure solutions and cybersecurity services, announced today that it was selected as the winner of the "Overall Risk Management Solution Provider of the Year" award in the 2017 CyberSecurity Breakthrough Awards. CyberSecurity Breakthrough is an independent organization that recognizes the top companies, technologies and products in the global information security market today.

"On behalf of Align, we are honored to receive this distinguished industry recognition," said Vinod Paul, COO of Align. "By using Align Cybersecurity™, our clients move to an integrated, systemic risk management framework, demonstrate real-time compliance and accelerate remediation to protect their critical assets more efficiently. In the fight against global cyber threats, your enterprise is secure with Align."

The mission of the CyberSecurity Breakthrough Awards is to honor excellence and recognize the innovation, hard work and success in a range of information security categories, including Cloud Security, Threat Detection, Risk Management, Fraud Prevention, Mobile Security, Email Security and many more. This year's program attracted more than 2,000 nominations from over 12 different countries throughout the world. All submissions were evaluated by an independent panel of experts within the information security industry.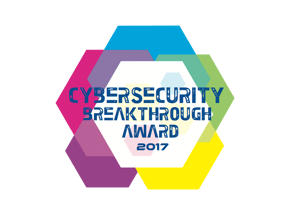 "Risk management is a critical component for all organizations in their planning and preparation of cyber security threats and attacks," said James Johnson, managing director, CyberSecurity Breakthrough. "Align's holistic approach to managing technology risk and security is an excellent solution for companies as they look to implement a comprehensive security program that helps them navigating through a complex and evolving threat landscape."

Align Cybersecurity provides a full suite of advisory services, including, but not limited to: Vulnerability Assessments / Penetration Testing, Cybersecurity Risk Management as a Service (Align Risk CSR), Security Awareness Training, Dedicated Cybersecurity Portal, 24x7x365 Managed Threat Protection (Align Guardian), Cybersecurity Posture Assessment, Customized Cybersecurity Programs, Virtual Chief Information Security Officer (vCISO) and Third Party Management.

About Align
Align is a premier global provider of technology infrastructure solutions. For over 30 years, leading firms worldwide have relied on Align to guide them through IT challenges, delivering complete, secure solutions for business change and growth. Align is headquartered in New York City and has offices in London, Chicago, San Francisco, Arizona, New Jersey, Texas and Virginia. Learn more at www.align.com and www.aligncybersecurity.com.

About CyberSecurity Breakthrough
The CyberSecurity Breakthrough Awards program is devoted to honoring excellence in information security and cybersecurity technology companies, products and people. The CyberSecurity Breakthrough Awards provide a platform for public recognition around the achievements of breakthrough information security companies and products in categories including Cloud Security, Threat Detection, Risk Management, Fraud Prevention, Mobile Security, Web and Email Security, UTM, Firewall and more. For more information visit www.CyberSecurityBreakthrough.com.