Company Shortlisted for Best Cloud Computing Provider and Best IT Infrastructure Provider
NEW YORK, NY – February 26, 2019 – Align, the premier global provider of technology infrastructure solutions, today announced that it has been named "Best Cyber-Security Solution" in the CTA Intelligence US Services Awards. The company was also shortlisted in the "Best Cloud Computing Provider" and "Best IT Infrastructure Provider" categories.
"Our clients know they can trust in Align to address their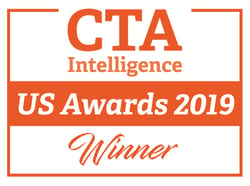 biggest IT challenges across cybersecurity, cloud computing and regulatory compliance," said John Araneo, Managing Director and General Counsel at Align. "Align's multidisciplinary approach to cybersecurity compliance remains unmatched in the marketplace and has been proven to be the best solution to both simplify and achieve the prevailing compliance, technological, operational and governance requirements under the current regulatory regime, as they relate to any manager, large or small. We believe no other firm can take such a dynamic approach and these recognitions are both an honor and a testament to our commitment to excellence and innovation, and we could not be more thrilled."
Align's Managed Public Cloud Services, built around Microsoft Azure, incorporate abundant layers of robust cybersecurity controls and enterprise-grade features to form a high-performing and secure IT environment. Align's subject matter experts used a proprietary methodology that pairs its cutting-edge public cloud services with custom cybersecurity programs to create a sophisticated, comprehensive solution that meets the unique compliance challenges and operational requirements needed by today's fund managers. Align is a Microsoft Tier 1 Cloud Solutions Provider (CSP) and Gold Partner.
"Align Cybersecurity™, our comprehensive and pioneering cybersecurity risk management solution, coupled with the company's Managed Public Cloud Services has established a new industry standard among hedge funds and alternative investment firms," said Vinod Paul, Chief Operating Officer of Align. "Since early 2017, we've witnessed an uptick in adoption of public cloud services, and we anticipate this trend to only accelerate in 2019."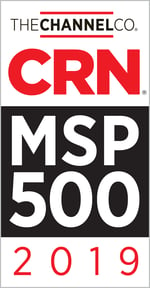 The CTA Intelligence US Services Awards recognizes and rewards service providers to the US managed futures industry that have demonstrated exceptional customer service, innovative product development and outstanding growth over the past 12 months. The company was also named to CRN's 2019 Managed Service Provider 500 list in the "Elite 150" category. The MSP 500 annually recognizes the top managed service providers in North America. These accolades follow Align's recent achievement of earning the "Highly Commended" honor at the HFM US Hedge Fund Technology Awards in the "Best IT Infrastructure Provider" category.

For more information regarding Align's award-winning services, visit here or contact us here.
About Align
Align is a premier global provider of technology infrastructure solutions. For over 32 years, leading firms worldwide have relied on Align to guide them through IT challenges, delivering complete, secure solutions for business change and growth. Align is headquartered in New York City and has offices in London, Chicago, San Francisco, Arizona, New Jersey, Texas and Virginia. Learn more at www.align.com and www.aligncybersecurity.com.
---
Press Contact Information
Align
Katie Sloane
+1 212-844-4078
ksloane@align.com